Leadership Bios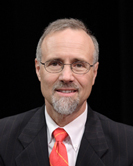 Thomas F. George is chancellor and professor of chemistry and physics at the University of Missouri–St. Louis. In addition to his role as campus and community leader, fundraiser and professor, he is an active researcher whose interests are primarily in the theory of chemical physics, laser-materials interactions, nanoscience and nanomedicine. His work has led to 730 papers, five authored textbooks and 16 edited books and volumes. An accomplished jazz pianist, George has studied with faculty at the Berklee College of Music in Boston and the Eastman School of Music in Rochester, N.Y. He has performed extensively in public throughout the country and overseas, such as in China, Hungary, Kuwait, Romania and Russian Siberia.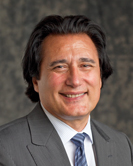 Nasser Arshadi is vice provost for research and professor of finance at UMSL. In addition to his role as a campus leader and professor, he developed Innovative Technology Enterprises, or ITE, UMSL's biotech and information technology business incubator. He's been published in top economic and finance journals and has authored two books. Arshadi has served as an economist and policy analyst at the Board of Governors of the Federal Reserve System in Washington, D.C., and as a consultant to the American Bankers Association in Washington, D.C., Treasury Management Association in Washington, D.C., Securities Industry Automation Corporation in New York City, Deutsche Financial Services in St. Louis and Commerce Bancshares in St. Louis. He serves on several boards.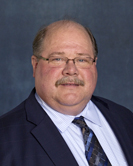 Curtis C. Coonrod is vice provost for student affairs at UMSL The Division of Student Affairs oversees most student operations including admissions, athletics, financial aid, residential life and student life. He first joined UMSL as an admissions counselor and then served as associate director of admissions. He left the university in 1992 to become director of university admissions at the University of Texas Medical Branch at Galveston. Coonrod returned to UMSL in 1997 as director of admissions. In 2001 he was named vice chancellor for student affairs. He holds a bachelor's degree in sociology from Illinois College in Jacksonville and a master's degree in gerontology from the University of Illinois Springfield and a doctorate in educational leadership and management from Capella University in Minneapolis.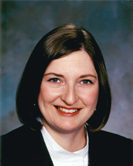 Glen Hahn Cope is provost, vice chancellor for academic affairs and professor of political science and public policy administration at UMSL. She is active in national professional organizations, including the American Society for Public Administration, which she has severed as president (2002-03) and member of the national council (1997-2004). Cope's teaching and research interests include public and nonprofit budgeting and finance, leadership and management of public and nonprofit organizations, higher education institutions and public sector economics. She earned a doctorate in public administration at The Ohio State University in Columbus, master's degree in public administration at Syracuse University in New York and bachelor's degree in economics at the University of Michigan, Ann Arbor.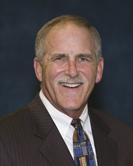 Ronald Gossen is senior associate vice chancellor for university marketing and communications at UMSL. He was named the university's first chief marketing officer in July 2010. Gossen leads the marketing public relations and strategic communications division and has instituted an integrated campuswide marketing and communications strategy. With a diverse background, he has earned certifications and accreditations in project management, public relations, financial planning, marketing and social media. He has taught marketing, management and communications in both his native Texas and Missouri and has published extensively on branding, marketing and strategy. Gossen has a bachelor's degree in journalism from the University of Texas at Austin and a master's degree in business administration from Our Lady of the Lake University in San Antonio.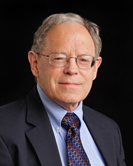 James M. Krueger is vice chancellor for managerial and technological services at UMSL. He was appointed to this position in 1992. The Division of Managerial and Technological Services has more than 300 employees and an operating budget in excess of $40 million. Its largest units include facilities, finance, human resources and information technology. Krueger also serves as an assistant professor of accounting and public policy administration at UMSL. He joined the College of Business Administration at UMSL in 1975. Krueger received his doctorate from Indiana University Bloomington and is also a certified public accountant and certified government financial manager.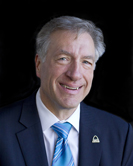 Martin Leifeld is vice chancellor for university advancement at UMSL. The Division of University Advancement has more than 100 employees and an operating budget in excess of $11 million. Its primary units include alumni relations, fundraising, marketing and communication and St. Louis Public Radio | 90.7 KWMU. Prior to joining UMSL in August 2008, Leifeld was associate vice president for university development at Saint Louis University. He also has served as director of development for the Diocese of Belleville (Ill.), as well as a consultant and outreach executive in Ohio and Wisconsin. Leifeld holds a bachelor's degree in theology and a master's degree in business administration, both from Franciscan University in Steubenville, Ohio.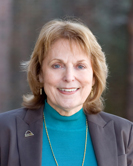 Judith Walker de Félix is vice provost for academic affairs and dean of the Graduate School at UMSL. Walker de Félix's scholarship includes edited books and articles on second language teaching and equity issues in educational leadership. Her expertise has led to consulting in Thailand, Brazil, Germany, Mexico, and Venezuela and with national and local agencies in the United States. Prior to joining UMSL in July 2002, Walker de Félix was dean of the School of Education at Webster University in Webster Groves, Mo. She has also served as associate vice provost for faculty affairs at the University of Houston. Walker de Félix received her doctorate from the University of Florida and her bachelor's degree from the University of Kansas.
Short URL: http://blogs.umsl.edu/news/?p=11007