UMSL Events for June 23-29, 2012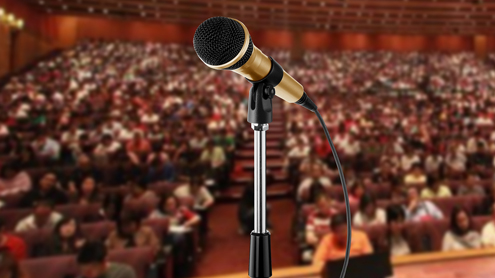 Note: UMSL Events contains information about events that will occur in the seven days following publication (Saturday-Friday). It contains information compiled from the UMSL Campus Calendar. No submissions are accepted, and since the calendar is self-populated, University Marketing and Communications is not responsible for the content that appears here or its accuracy. If you would like to receive UMSL Events via e-mail, you can subscribe to UMSL Daily or UMSL Daily Events.
Girls Leadership Camp
Date/Time: June 24, 2012 7:30 AM to 4:00 PM
Location: J.C. Penney Conference Center
Audience: Open
Description: The UMSL Girls' Leadership Camp is a day camp. It is an exciting summer experience for high school young women, incoming freshmen to seniors, including outgoing seniors (students who have just graduated from high school). Girls explore educational and leadership opportunities to help fulfill their career goals. The program is different each year so that students can attend each summer, but always includes energetic hands-on activities and multimedia presentations. Early-Bird Registration Fee: $195 prior to June 15 Registration Fee: $245 after June 15 Fee Assistance Registration Fee: $12
For Info: Mattie Lewis at 314-516-5655
Jazz Pedagogy
Date/Time: June 25, 2012 9:00 AM to 1:30 PM
Location: 205 Music Building
Audience: Open
Description: Students will participate in interactive sessions that will "boost the jazz teaching chops" whether students are seasoned teachers or novices in the field of jazz education. A wide range of jazz teaching methods will be studied, including those that have been successful in the instructor's nationally recognized jazz camps. Lab groups will be formed for "hands on-minds on" teaching and learning. Students will experience jazz teaching techniques, examine jazz method series, listen to a variety of jazz styles, and examine and perform jazz literature from different styles. Fee: $299
For Info: Mary Gough at 314-516-5974
Mindfulness Meditation
Date/Time: June 27, 2012 12:15 PM to 12:45 PM
Location: Center for Student Success conference room– 225 MSC
Audience: Open
Description: Mindfulness Meditation is a proven—and increasingly popular—method for reducing stress, anxiety, depression, insomnia, and a variety of medical conditions. Incorporating Mindfulness into your schedule can enhance your overall well-being and allow you to live your life more fully. These weekly guided Mindfulness activities are free and open to beginning as well as experienced meditators.
For Info: Jamie Linsin at 516-5711
Resume Writing Workshop
Date/Time: June 27, 2012 1:00 PM to 2:00 PM
Location: 278 MSC, Career Services
Audience: Student
Description: Resume Writing Workshops Wednesday June 27 1pm-2pm Career Services, 278 MSC Your resume is an important job-hunting tool; its purpose is market yourself to potential employers. Learn how to write a job specific resume. Bring your resume for a review after the workshop.
For Info: Career Services at 314-516-5111
Using Cognos Student Reports
Date/Time: June 28, 2012 2:30 PM to 4:00 PM
Location: 65 JCP
Audience: UMSL Only
Description: This session is intended for individuals interested in using the student reports available via Cognos. These reports contain data at the student or course level and are operationally-oriented, rather than high-level summaries. The goal of this session is to familiarize UMSL faculty and staff with the Cognos environment and available student-oriented reports. Topics in this hands-on session include: set-up activities; signing on; setting the default folder; effectively navigating in the application; an overview of the reports; how to run reports; and where to find documentation. There will be ample time for questions. Verify your access to Cognos by following the directions at: http://www.umsl.edu/~ir/assets/PDFs/VerifyCognosAccess.pdf
Staff Association – Staff Council Monthly Meeting
Date/Time: June 29, 2012 1:30 PM to 3:00 PM
Location: JCP 402
Audience: Open
Description: Meetings open to all UMSL staff members.
For Info: Sandra Crawshaw at 314-516-7298
The Big Muddy Dance Company in Concert
Date/Time: June 29, 2012 8:00 PM
Location: Lee Theater, Touhill Performing Arts Center
Audience: Open
Description: The Big Muddy Dance Company is St Louis' first full-time professional contemporary jazz dance company. Their premiere performances present an eclectic repertoire of jazz, Broadway and contemporary styles of dance. The evenings' works include: "The 40′s" and "Georgia", two world renowned pieces by Lou Conte (founder of Hubbard Street Dance Chicago). "Punctuations," a brilliant comedic work by Sam Watson of University of Arizona. New works by Ricardo Moyano, Kam N. Saunders, and Marc Wayne. For ticket information please call 314-516-4949 or visit touhill.org
For Info: Touhill Ticket Office at 314-516-4949
Short URL: http://blogs.umsl.edu/news/?p=26511
Posted by
Ryan Heinz
on Jun 22 2012. Filed under
Events
. You can follow any responses to this entry through the
RSS 2.0
. Both comments and pings are currently closed.