Enterprise Holdings Inc. Attends STLCyberCon 2015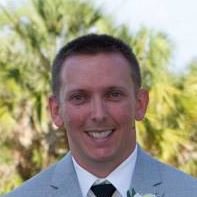 JR Maxfield, PHR
Lead Talent Acquisition Specialist
Information Technology
@EHcareersIT
Friday November 20th, UMSL hosted its first annual cyber security conference, STLCyberCon 2015. STLCyberCon was created to bring students, teachers, practitioners and researchers together to share ideas and industry trends. The conference consisted of several presentations from both academia and industry. Enterprise's own Brian Mize, Senior Manager of the Cyber Threat Intelligence team, addressed the conference on the topic of, "Cyber Crime, Cyber Criminals, and Cyber Cops".
Brian opened with a short bio that included his law enforcement background and his captivating personal experiences of investigating cybercrimes and the criminals who perpetrate them. The descriptive experiences gave audience members and students, many of whom had only studied cyber security, an understanding of real world cyber investigations. These investigations covered a variety of cybercrimes with diverse motivations.
Motivation for cybercrime was one of the key topics of Brian's presentation. Brian reiterated that understanding a hacker's motivation is important to capturing them and more importantly preventing them from launching a successful hack in the first place. Some hackers hack for financial gain, some out of patriotism and others for a cause as a "Hacktivist".
Brian continued with some of the common methods hackers use to gain access to systems. He highlighted two key methods, emails with malicious attachments and social engineering. Both of these methods are relatively easy to employ and can have thousands of targets, but as Brian stated, "only need 1 unwitting employee" to gain access.
Finishing up, Brian called attention to the fact that "Cyber Cops" come in many forms, including local law enforcement, federal law enforcement, private industry, SOC personnel and even ethical hackers. He also stressed the importance of cyber cops coming together at events like STLCyberCon to share their knowledge.
If you have any questions or advice about things we all should be looking out for, please reply and share.
In closing, if you're wondering about ways to be more proactive or how you can stay more up to date regarding security, I suggest you follow The Cyber Guardian on the Hub. The Cyber Guardian posts newsletters and relevant security news that I am certain everyone can benefit from.