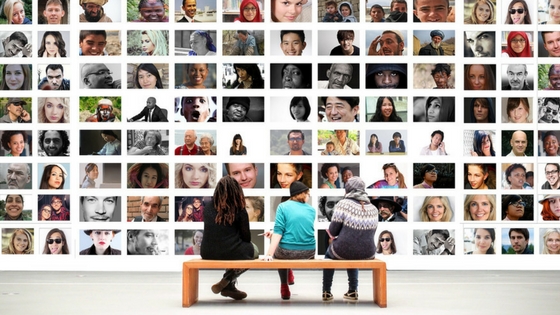 Diversity on UMSL's Campus
By: Kyle Barton and Chris Copithorne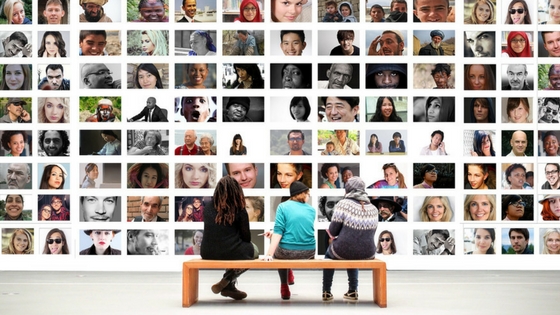 ---
UMSL Business met with campus minority and diversity leaders to discuss diversity on UMSL's campus, specifically covering the organizations available for black students to foster diversity. Deborah Burris, Chief Diversity Officer; Ashlee Roberts, Assistant Director of Student Involvement; Dr. Malaika Horne, Director of Executive Leadership Consortium; and Annie Mbale, International Business Student at UMSL, all gathered to discuss the topic with UMSL Business.
Q1. UMSL has already been recognized for having one of the most diverse student body's in the nation. What is the Office of Diversity, Equity and Inclusion doing to widen our spectrum even further?
Deborah Burris: We are interested in constantly re-evaluating what we do by collecting data. We feel it's important to connect with our community to plan what efforts are in place to be more strategic.
Q2. Is there any sort of liaison between your office and organizations like the Associated Black Collegians (ABC) or the Black Business Student Association (BBSA)? How important are these organizations to UMSL diversity?
Deborah Burris: Yes, we make a conscious effort to connect with these organizations by attending their events and co-sponsoring them. We are present to show that we are not only saying we support them, but we show up and spread information about their activities throughout the campus community. Specifically, we work with the Black Faculty Association, who also support these students. Organizations are important because they help students connect with others from similar cultural backgrounds.
Q3. Why is it important that students join organizations like Associated Black Collegians, the Black Business Student Association, or the Pan African Association?
Ashlee Roberts: It's important for students at large to get involved, because they find a sense of belonging. People find a sense of culture, especially in these minority organizations, which leads to a shared experience. That's why we have these different offshoots. Pan African Association is important because it brings in even more experiences and it includes international students. This creates even greater diversity, compared to domestic African American organizations. These groups have worked closely over the years and collaborated to create a sense of home. We want them to get involved. We talk about the social services, and the leadership development that these organizations provide. We want them to have fun, but we're also here to encourage them to pursue opportunities.
Q4. What are the benefits you have seen from involvement in student organizations like this? What are the members doing for our campus?
Ashley Roberts: Seeing students continue to stay on campus is the most critical. There's a lot of overlap with low income and first-generation students, who are not familiar with navigating the university. It can really help them get plugged in, which helps retain them. We watch these students develop from "I just want to go to the class" to "I want to get involved with leadership." As an example, ABC works with UMSL Alumni Association to host a dinner with African American alumni and current students from UMSL. ABC doesn't "horde" the opportunities for themselves, it shared the opportunity with BBSA. ABC thinks it's important to see their peers getting plugged in, which helps them endure challenges together.  
Q5. What would be the benefit of adding more organizations like ABC and BBSA? Do you think UMSL needs more organizations like this?
Dr. Horne: Yes. The ultimate hope being that students become more attuned with the importance of cultural diversity and encouraging them to embrace it beyond our campus. Whether it's people of color, different socio-economic statuses, veterans, and on and on. We need to support their success and embrace their cultural diversity.
Q6. What can you tell us about the relationship between these aforementioned cultural organizations and the Executive Leadership Consortium (ELC)?
Dr. Horne: The ELC is a resource for all students, regardless of cultural background. However, these organizations need to connect with groups from different sub-cultures. We need to stress the importance of helping these students succeed in our institution. We need to be warm welcoming and understand the uniqueness and the strength of these organizations at our university. The more we understand that the better.
Q7. Why did you choose UMSL, and what organizations are you involved with?
Annie Mbale: I chose UMSL, because of the International Business program. My decision was made officially on UMSL Day, and I loved the diversity here. After I came to America, I knew UMSL was special. When I was an undergraduate, I was very involved. I was a leader in several business and cultural organizations.
Q8. Why did you decide to join all these organizations?
Annie Mbale: I wanted to network, and I knew I had to join organizations to do that. Even when I was at the junior college, I was very involved. I was President of the student government organizations. I tried my best to be a good student too, and I knew the best way to practice the skills I learned in the classroom is to be involved in organizations. I didn't want to join the Pan African Association at first, but when it was kicked off the campus due to lack of members, it made me angry and I decided to bring back my own organization.
---
Want to hear and see more from these distinguished leaders? Please watch the full video here: