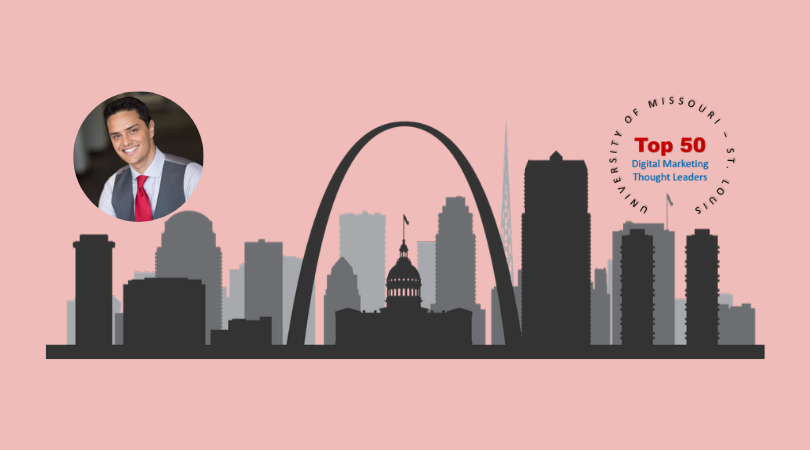 June Thought Leader
By Katelyn Gierer
Have you ever wondered who is leading the way in digital marketing? We are going out and finding the best-of-the-best all around the nation to give them the Top 50 Digital Marketing Thought Leaders award.
With the help of our Marketing Advisory Board, featuring executives from Purina, FleishmanHillard, Edward Jones and more, we are able to bring you this top list of executives.
We are excited to announce that June's Thought Leaders award is going to Kasim Aslam! He is the Founder and CEO of Solutions 8 which is a Digital Marketing Agency that has helped clients, such as Harley Davidson and the U.S. Army. Aslam is an expert in the digital marketing field which led him to become a best selling author of "The 7 Critical Principles of Effective Digital Marketing."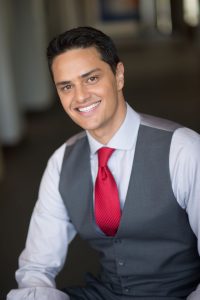 What is your college degree and major and why did you take the college path that you did?
I don't have a degree. I went to the University of New Mexico for half a semester before dropping out. I was a very impatient young man (something I still struggle with) and the university path felt like the "long way." I actually don't regret the decision even though I was (very) wrong. I think going to college would have benefited me immeasurably but I also know I needed to learn how hard the "short way" really is.
How did you get into marketing as a career or realize this was your passion?
I failed miserably at everything else ;-). I like to say the best marketers are the best failures. Marketing is just failing forward. The vast majority of marketing campaigns fail miserably. The key is finding the small glimmers of success within those failures and then pursuing that. I started my career building custom software applications. When the market collapsed in 2008, it took my business (and everything I owned) with it. I just needed to eat so I started trolling Craigslist for adhoc technical work. In the beginning, I thought the marketing stuff was beneath me. I just did it to keep the lights on. But it didn't take long for me to fall in love with it. When you're building software, you're using computers to talk to computers. With digital marketing, you're using computers to talk to people. It's so much fun. You get to build a bridge between these two worlds and help solve problems that are very non-linear. That's what I'm passionate about most is the problem solving my role as a digital marketer allows me to do. 
The world of marketing and communications is being disrupted and changing almost daily.  What is the next big shift in the world of marketing and communications that you see occurring within the next year?
I think things are going to get a lot less scalable very quickly. The days of the super funnel minting money on autopilot while you're off on a beach somewhere are definitely going to go by the wayside. Machine learning has commoditized attention. It's no longer about who is better at getting in front of the customer. Now it's about who has the most compelling offer. Who is offering the most value? We're already seeing companies offering things that were previously unimaginable. Amazon is the best example of that. They have this unbelievably focused mission to please the customer. You can order something online and get it delivered to your door in just a few hours. And if you don't like it, send it back. Oh, and shipping both ways is free. Imagine approaching an investor with that model. And it's not just the big players. Smaller companies are doing the exact same thing. How many dental offices do you drive by that offer free initial cleaning, x-rays, whitening, etc. etc. That's a multi-hundred dollar service that they're giving away for free. Companies are going to begin focusing on value because that's the only way to make spending money in such a commoditized ecosystem make sense. 
What is your one most favorite website/blog/newsletter that helps you stay current in the world of marketing?
I really love DigitalMarketer.com. Their content, courses, podcasts, and events are my definite "go to" when it comes to staying fresh.  
Can you pay it forward… and give one piece of advice to a new student looking to go into the field of marketing?
Get started right now. Quite literally this instant. Go run a Facebook Ad or launch a search campaign in Google. Build a website. Create an email drip series. Track down a friend or family member who runs a business and ask them what they need help with in their marketing and then dive deep. Don't just focus on the fun stuff, do the work. That's where the real magic happens, when you do the work. Writing ad copy is fun. Learning tag manager and conversion tracking is tedious. But one of those will make you an absolutely invaluable piece of a critically important machine and the other I can buy online for pennies a word. It's not enough to study the craft. You have to do that too, of course. But you have to execute. I'll go Nike in the 80s with it: Just do it.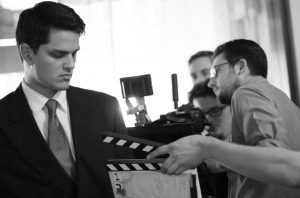 On a personal note, what hobbies do you have/enjoy outside of work?
I'm a failed actor and filmmaker. I still really love making movies (although I do very little of it now). Don't look me up. They're all very, very bad!