Next week, PRSA St. Louis will be holding their annual Digital Communications Summit (formerly called "Tech Day"). The event is hosted by UMSL Digital and will be held at the JC Penney Conference Center on the UMSL campus. This is going to be a must-be-at event for any St. Louis area marketing, advertising, or PR professional. PRSA St. Louis has brought in an impressive line-up of national, regional, and local speakers to discuss the hottest industry topics, including:
Social media
Content marketing
Measuring PR and marketing efforts
Crisis communication in the digital space
SEO
Influencer marketing
Online engagement
and much more!
Check out the full list of talented speakers below, and you can find their full bios and presentation details at prsastlouis.org.
To learn more about how this exciting event came to be, I sat down with PRSA St. Louis Chapter President Tressa Robbins (@tressalynne):
A few years ago, the St. Louis chapter of Public Relations Society of America (PRSA) began holding an annual half-day workshop on social/technology tactics that PR professionals needed to adopt. Most communicators in St. Louis are now past the "Social 101" stage, but a lot of these kinds of workshops are cost-prohibitive. PRSA St. Louis wanted to offer a day-long professional development event focusing on digital communications trends, strategies and tactics—one that was both affordable and included at least a couple speakers from outside the area (for fresh perspective). In addition, as chapter president, I felt like we needed to incorporate diversity, ethics and measurement into the program as no communications plan should be put into play without those considerations—and we've done just that!
– Tressa Robbins, PRSA St. Louis Chapter President
The event will be held on Friday, November 7th from 9:00 AM to 3:00 PM at the JC Penney Conference Center on the UMSL campus.  Lunch is included. Free, permit-less parking will be available in the West Garage, top level (4), compliments of UMSL. If you can't attend the event in person, make sure to follow the hashtag #PRSASTLdigital on Twitter.
Digital Communications Summit Speakers
Morning Keynote:
Red Beans & Rice: Crisis & Risk Communications
Dr. Joseph V. Trahan, III, APR, Fellow PRSA, LTC-US Army-Retired (@doctrahanmedia)
President/CEO/Media Trainer, Trahan & Associates

Luncheon Keynote:
Measure What Matters: Trust in an Age of Transparency
Dr. Brad Rawlins (@bradrawlins)
Dean of the College of Media & Communications, Arkansas State University


Breakout Sessions: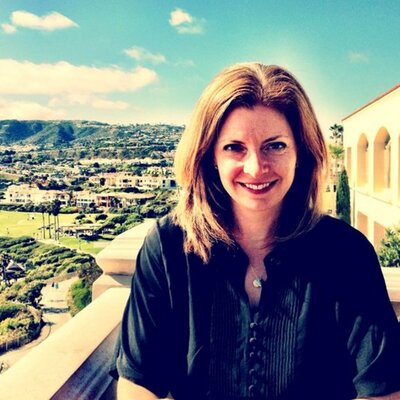 Transformation Influencers
Lisa Bialecki (@bialecki)
Senior Director, Integrated Communications at Rust-Oleum



Future of PR Measurement
Nick Sargent (@nicksargent) & Ashlyn Brewer (@AshlynBrewer)
Managers for Standing Partnership 



7 Ready-to-Use Online Marketing Tactics to Grow your Business Now
Pat Hawn (@MV_Pat)
Vice President of Sales at MarketVolt



Digital Writing: Make Your Content Sing & Make The Media Love Your Site
Jill Hampton (@JillSTL)
Digital Media Consultant



Social Media Marketing; 6 Tips for Running a Successful Campaign
Mich Hancock (@mich_hancock)
Principal of 100th Monkey Media 



The Convergence Imperative: Why PR is Positioned to Rule SEO
Andrew Barnett (@andybarnett)
Partner, Director of Digital Strategies at Elasticity



Tailoring Your Digital Communications to Reach Diverse Audiences
Antionette D. Carroll (@acarrolldesign)
Marketing and Communications Manger at Diversity Awareness Partnership



Transmedia Storytelling: Engagement Across Platforms
Ed Reggi (@edreggi)
Digital Storyteller and Futurist



How to Avoid Social and Digital Communications Disasters in Today's Highly Connected World
Perry Drake (@pddrake)
Assistant Professor of Digital and Social Media Marketing at the University of Missouri -St. Louis