UMSL to host Sapphire, author of 'Push,' March 1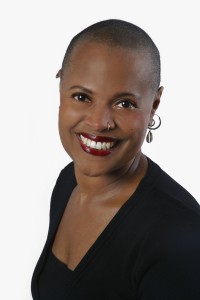 Sapphire, a noted black author, criss-crosses the country these days speaking to standing-room only crowds. She's comfortable with an audience, having gotten her literary start with performance poetry in New York City. But since her character, Precious, from the movie of the same name was introduced in 2009, the crowds are a lot bigger.
Sapphire will speak March 1 at the University of Missouri-St. Louis on her 1996 novel, "Push," the basis of the award-winning movie, "Precious." The talk begins at 7 p.m. in the Century Rooms at the Millennium Student Center on the university's North Campus. The talk is free and open to the public. Seating is on a first come, first served basis. It is co-sponsored by UMSL's Office of Student Life, First Civilizations, and the Family Resource Center, a St. Louis agency that treats and prevents child abuse and neglect.
With six Oscar nominations and several other prestigious film awards conferred, "Precious" is the story of a dark-skinned, obese, illiterate, African-American teen living Harlem, New York in 1987. Emotionally and sexually abused by her parents, Claireece Precious Jones has survived multiple pregnancies by her father. The gut-wrenching, gritty story mimics real life in many communities, according to its creator.
In 1993, Sapphire was teaching remedial reading classes in a public school in Harlem. She encountered girls just like Precious, girls who had been shunned, who had been locked out of every facet of their culture. So, she wrote the story. Immediately controversial — and successful — "Push" was named one of the top 25 books of the year by the Village Voice in 1996. In addition, it received the Black Caucus of the American Library Association's First Novelist Award, the Book-of-the-Month Club's Stephen Crane Award for First Fiction and was nominated for an NAACP Image Award.
Born Ramona Lofton in 1050 in Fort Ord, Calif., she and her brother traveled the country with her parents, both of whom were in the U.S. Army. She moved to New York and started writing poetry under the name Sapphire during the 1980s, reading aloud in Greenwich Village cafes. Her first book, "American Dreams," a collection of poems and prose, was published in 1994.
For more information on Sapphire's talk, contact UMSL's Office of Student Life at 314-516-5291 or visit http://www.umsl.edu/studentlife/osl/index.html. For more information on the Family Resource Center, call 314-534-9350 or visit http://frcmo.org/

Short URL: https://blogs.umsl.edu/news/?p=600