Poet Randall Mann to give reading at UMSL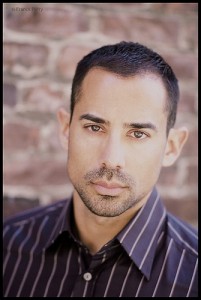 Poet Randall Mann (pictured) will give a reading at 7 p.m. May 5 in Gallery 210 at the University of Missouri–St. Louis. The reading is free and open to the public.
Born in Provo, Utah, Mann is the only son of Olympic track and field medalist Ralph Mann. The poet currently resides in San Francisco and has written the books "Breakfast with Thom Gunn" and "Complaint in the Garden." He was the 2003 Kenyon Review Prize in Poetry winner.
Influenced by Philip Larkin, Elizabeth Bishop and Donald Justice, Mann's poetry — at once vulnerable, unflinching and brave in its ambivalence — explores themes of loss, attraction, brutality and expectation. Of his preference for working in form, he said, "Form helps me approach more comfortably the personal, helps me harden argument."
In 1997, Mann received a master's degree in fine arts from the University of Florida in Gainesville. Florida and California landscapes often serve as the settings for his poems.
David Baker, poetry editor and judge for the Kenyon Review Prize, wrote that Mann "re-creates the landscape and flora of the Caribbean and Florida with great precision, its saw palmettos and egrets, its 'feather-leafed locusts' and 'punctual monsoons.' He follows, in other words, a long line of observers from Donald Justice back through William Bartram and Ponce de Leon and Cabeza de Vaca."
In response to critics who have regarded the open portrayals of homosexuality in his work as radical, Mann responded, "If tenderness between two men is radical — and I suppose it is — then the shameful world needs a new radicalism."
Gallery 210 is in the Telecommunity Center on UMSL's North Campus, One University Blvd. in St. Louis County (63121). The reading is sponsored by the Master of Fine Arts in Creative Writing program at UMSL.
More information:
http://www.umsl.edu/~mfa/
http://www.umsl.edu/~gallery/

Short URL: https://blogs.umsl.edu/news/?p=2095