UMSL's business college, accounting program earn reaccreditation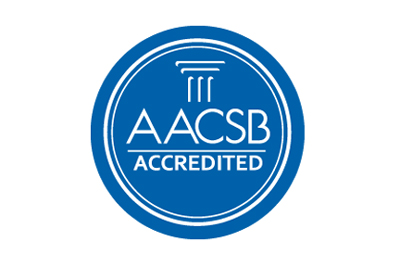 The College of Business Administration at the University of Missouri–St. Louis continues its longstanding tradition of excellence by reaffirming accreditation for another five years from the Association to Advance Collegiate Schools of Business. The association also separately reaffirmed accreditation of the college's accounting department. The next review for the college and the accounting department will be in the 2014-15 academic year.
"The reaffirmations are a testament to the university's commitment and success in providing students with an outstanding education," UMSL Chancellor Tom George said. "Through talented faculty, an extensive curricula and top-ranked programs, the college continues to excel."
Keith Womer, dean of the College of Business Administration, said the reaffirmations demonstrate the high level of excellence on which the administration and faculty pride themselves.
"We are proud to have our programs reaffirmed by the Association to Advance Collegiate Schools of Business, the premier agency to accredit colleges of business administration," Womer said.
Mary Beth Mohrman, chair of the accounting department, said, "Only 10 percent of  business schools achieve separate accounting accreditation. It is the gold standard in accounting education. We are pleased that AACSB continues to recognize the excellence of our accounting programs."
UMSL's College of Business Administration first earned accreditation from the AACSB in 1973. The accounting programs received initial accreditation in 1995.
AACSB International was founded in 1916 and is considered the hallmark of excellence in business education.
The College of Business Administration was established in 1967. It offers bachelor's degrees in accounting, management information systems and business administration. Students declaring a degree in business administration may choose from five emphasis areas: finance; international business; logistics and operations management; management; and marketing.
The college offers a master's degree in accounting, master's degree in management information systems, a traditional master's degree in business administration, a Professional MBA program and an International MBA program. A doctoral degree in business administration is offered with an emphasis in information systems or logistics and supply chain management.
More information:
umsl.edu/divisions/business
umsl.edu/divisions/business/accounting/index.html
aacsb.edu/

Short URL: https://blogs.umsl.edu/news/?p=8096