Education expert talks about school transfer case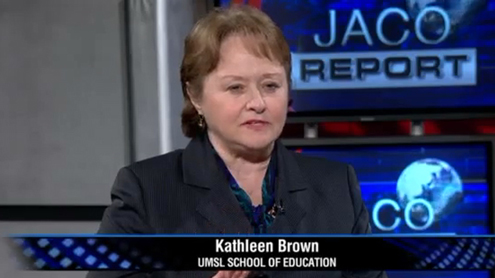 Over the last week, a landmark case has been under way in St. Louis County regarding students' rights to an accredited education.
At issue is the Missouri's school transfer law, which states that children in unaccredited school systems may transfer to better schools in the same or adjacent county at no cost. The home district is to cover tuition and transportation costs.
Kathleen Sullivan Brown, associate professor of educational leadership and policy studies in the College of Education at the University of Missouri–St. Louis, sat down with KTVI (Channel 2) March 11 to discuss the case and possible resolution.
She said 40 of the 50 states currently have open enrollment laws, either voluntary or mandatory, which allows students in failing districts to enroll in others. According to Brown the difference, and possibly the success, weighs on the criteria the districts set forth for transferring students.

Short URL: https://blogs.umsl.edu/news/?p=21808