Tay-Sachs success story holds promise for other genetic disorders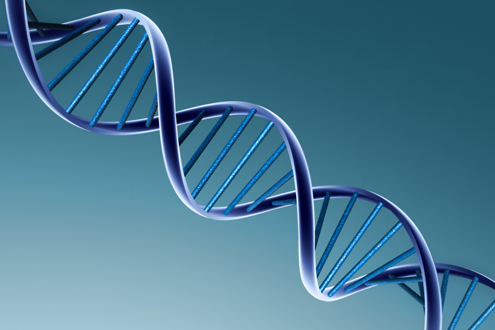 This is a story about odds and genetic mutations. Not just any genetic mutations, but genetic disorders that occur more frequently in certain populations than in other groups. For instance, Tay-Sachs disease, found with greater frequency in certain Jewish populations, is one of those disorders.
An information session about genetic disorders, specifically among individuals in the Ashkenazi Jewish population (descended from Eastern Europe) will be held at 6:45 p.m. Nov. 13 in Century Rooms A and B in the Millennium Student Center at the University of Missouri–St. Louis.
The session will be led by Erin Berry, a genetic counselor at Washington University in St. Louis. The event is sponsored by the Jewish Student Association at UMSL.
Ron Yasbin, dean of the College of Arts and Sciences and a genetic biologist, talked about Tay-Sachs, its history, its prognosis and why the future of Jewish children looks a lot brighter.
"One in 25 Ashkenazi Jews in the U.S. are carriers for Tay-Sachs," Yasbin said. "But Tay-Sachs can only be passed on if both parents are carriers. Infants born to those parents exhibit severe mental and developmental retardation during the first four to eight months of life. The disease is fatal and death occurs by five years.
"We still can't fix the disease," he said. "But in one generation, the use of genetic testing has come close to eliminating the birth of Tay-Sachs children in the Jewish population."
Why? Testing and counseling, especially within the Jewish communities, has provided an informed population.
According to Yasbin, testing has been available since the early 1970s for prospective parents as well as in utero testing early in pregnancy. If both parents are carriers for the disease, they have a one-in-four chance of producing a Tay-Sachs child. Because of scientific advances, the fetuses of such parents can be tested in order to determine whether or not the defective genes have been inherited from both parents. In such a case, they may choose to have an abortion. In Orthodox Jewish circles, where abortion is not allowed, genetic screening before marriage allows couples to explore and utilize other options such as adoption, in vitro fertilization, sperm donation, etc.
Yasbin pointed out that because of the testing and counseling that have been done, most Tay-Sachs children born now are not found among members of the Jewish community. The education program has been considered an incredible success.
According to UMSL students, Deborah Medintz, a junior engineering major, and Jess Rosner, a public policy major who graduates next month, the more people are educated about Tay-Sachs and other types of genetic diseases, the more successes there will be in reducing the births of children that have incurable and fatal diseases.
UMSL's Jewish Student Association will be coordinating information sessions with St. Louis Hillel and other Jewish college student organizations throughout St. Louis. Within the next few months, following the information session, there will be a testing drive on the UMSL campus that will enable members of the greater St. Louis community to know if they are carriers for 13 different genetic diseases.
Hillel and the Center for Jewish Genetics in Chicago are also sponsors of the Nov. 13 information session.
For more information, contact Medintz at dm25b@mail.umsl.edu or Rosner at jdrz63@mail.umsl.edu.

Short URL: https://blogs.umsl.edu/news/?p=31834