Creative writers to give one last reading as students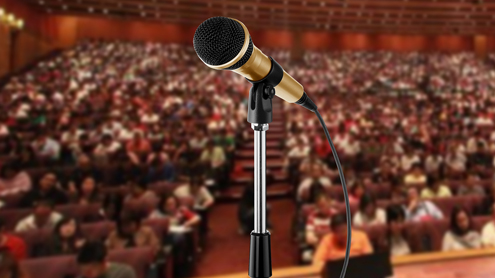 A day before they graduate from the University of Missouri–St. Louis with an MFA in creative writing, six students will read their original works. The semiannual MFA Graduate Reading will begin at 7:30 p.m. Friday (Dec. 14) in the E. Desmond and Mary Ann Lee Theater at the Blanche M. Touhill Performing Arts Center at UMSL. The reading is free and open to the public.
Students scheduled to read include Jarrett Kaufman, Katherine Mitchell, Angie O'Gorman, Eric Primm, Jen Tappenden and Amanda Wynn.
The MFA in Creative Writing program is part of the Department of English. The program provides opportunities for growth in the writing of fiction and poetry. It also provides practical training in literary editing.
Call 314-516-5574 for more information. Visit the MFA in Creative Writing website to hear past graduate readings.

Short URL: https://blogs.umsl.edu/news/?p=33190