Noted economist tops MLK Day program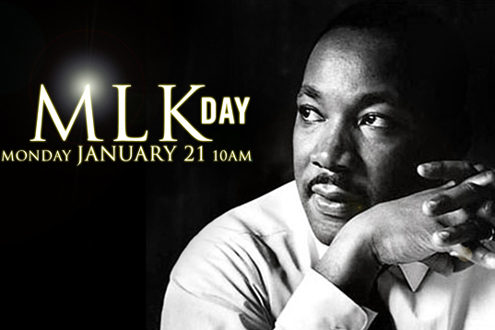 Julianne Malveaux, the noted labor economist, author and political commentator, believes that most everything comes down to economics. And at this time of year, she reminds people of Martin Luther King's other message in his "I Have a Dream" speech.
In a recent C-SPAN interview, she said that people always talk about the famous speech and how King looked forward to the day when we will all be treated equally.
"But they never talk about the part where he says, 'We have come to the nation's capital to cash a check and that check is marked insufficient funds.' That's an economic statement," she said.
Malveaux will share her insight as guest speaker at the annual observance of the Martin Luther King Holiday at the University of Missouri–St. Louis. The event will begin at 10 a.m. Jan. 21 in the Blanche M. Touhill Performing Arts Center on UMSL's North Campus. It is free and open to the public.
Malveaux most recently served as president of Bennett College, a historically black college for women in Greensboro, N.C. She earned bachelor's and master's degrees in economics from Boston College and a doctorate from the Massachusetts Institute of Technology in Cambridge. She has served on the faculty or visiting faculty of the New School for Social Research in New York City, San Francisco State University, University of California, Berkeley and Howard University in Washington, D.C. She is the author of three books.
Her popular writing has appeared in USA Today, Black Issues in Higher Education, Ms. Magazine, Essence magazine and The Progressive. She has hosted television and radio programs and appeared widely as a commentator on most major networks. Both an analyst and commentator on the issue of economics and how it plays into gender and race, Malveaux is also an impassioned activist for change.
The theme of this year's MLK Observance, "50 Years of Fulfilling the Dream," is the first of many events planned this year to celebrate UMSL's 50th Anniversary Jubilee. The program will feature a video presentation highlighting 50 years of civil rights programs, events and the people who made them happen at the University of Missouri–St. Louis.
Musical guests include UMSL's music student phenoms, The Dickson String Quartet; Trinity Mt. Carmel Missionary Church Mass Choir and the Normandy (Mo.) High School Jazz Band. Martin Rafanan, most recently executive director of Gateway 180 :: Homelessness Reversed, will be the master of ceremonies.
Founded in 1963 on the grounds of the former Bellerive Country Club, the University of Missouri–St. Louis filled the escalating need for a four-year public university in St. Louis. Enrollment that first year stood at 673 students. Since then, nationally ranked programs, award-winning faculty and UMSL's rich history of community engagement have attracted students from the St. Louis region and around the world. With more than 17,000 students enrolled in 2013, it has become the largest university in the St. Louis area. UMSL alumni now number more than 85,000. Their investment in the community and their impact on the quality of life in St. Louis and beyond remains UMSL's greatest achievement.
Visit the St. Louis Public Radio | 90.7 KWMU website to listen to an interview with Malveaux that aired Jan. 9 on "St. Louis on the Air."

Short URL: https://blogs.umsl.edu/news/?p=33540