Alzheimer's in minorities focus of contemporary issues series discussion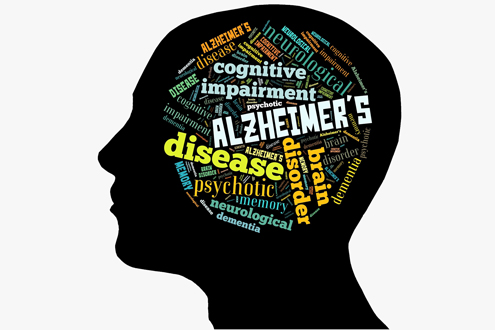 More than five million people today are living with Alzheimer's disease, and as many as 16 million will have the disease in 2050. While symptoms are similar among all people, effects can differ based on racial, cultural or ethnic background.
"Health Disparities in Cognitive Aging: Perspectives on Memory Loss from Science & an Examination of Minority Cultures" will take place from 7 to 9 p.m. April 3 in the auditorium at the J.C. Penney Building/Conference Center at the University of Missouri–St. Louis.
Dorothy Edwards, professor of kinesiology at the University of Wisconsin-Madison, will be the keynote speaker. Edwards uses neurological, neuropsychological, occupational performance and outcomes research methods to explore the effects of cognitive impairment and racial disparities in adults with stroke and Alzheimer's disease. She will discuss disparities in cognitive aging occur, potential causes and how clinicians and researchers are working to bring about change.
Tom Meuser, director of the gerontology program at UMSL, will moderate a panel discussion after Edward's speech.
Panelists will include:
Steve Jones, professor of cultural anthropology at Murray State University in Kentucky
Yakima Young‐Shields, assistant teaching professor of nursing at UMSL
B. Joy Snider, associate professor of neurology at Washington University School of Medicine
A reception will begin at 6 p.m. The discussion is the Hellen and Will Carpenter Series on Contemporary Issues in American Society, and is sponsored by the College of Arts and Sciences at UMSL. It is free and open to the public, but reservations are required.

Short URL: https://blogs.umsl.edu/news/?p=35533