Maker of new social media app joins UMSL's ITE incubator
The maker of a new social media app recently moved his business into Innovative Technology Enterprises, an incubator for startup companies at the University of Missouri­–St. Louis.
The Qurate (pronounced 'curate') app allows a person to use one app to communicate with their closest connections. The patent-pending process would create a single conversation feed for each friendship across different communication mediums.
"We can curate your Facebook, Twitter, Gmail and iPhone contacts together," said company founder Ryan O'Neil. "While many social media aggregators, like HootSuite and Postling emphasize your feeds and larger lists, Qurate allows you to focus on the personal friendships that matter most."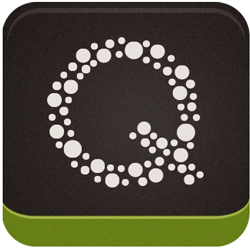 Qurate, which joined ITE on May 1, has two employees and is leasing a 88-square-foot office space.
Initially the app will be available for iPhones, but the company hopes to eventually offer it to other devices.
Qurate will have a sliding scale pay structure. Instead of costing a set price, the yearly subscription will offer several pricing options for subscriptions and all levels will provide the same service. In addition, the company plans to donate half of its annual net profits to the St. Charles-based Christian humanitarian organization, Compassion Services International. According to the organization's website, it provides food, medicine and other relief assistance to people in need around the world, as well as victims of natural disasters.
ITE now houses eight startups. With its world-class infrastructure for chemistry, information technology and life sciences technologies, ITE is a valuable resource for early stage entrepreneurs, providing on-site assistance for business plan development, commercialization planning and financial forecasting. ITE also provides entrepreneurial programming presented by regional experts and leverages strong relationships with regional economic development groups for the benefit of entrepreneurs.
Visit Qurate.net to learn more about the company.
Media Coverage:
St. Louis Business Journal
Click here or below for an explanation of how the Qurate app works.

Short URL: https://blogs.umsl.edu/news/?p=38305