73 UMSL student-athletes named to Academic All-GLVC Team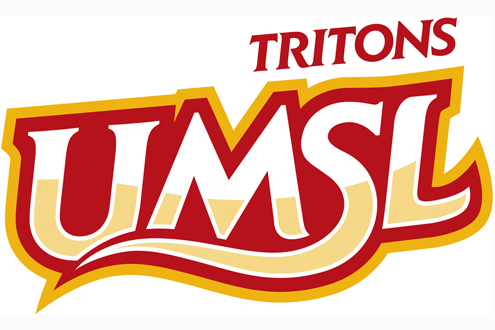 The Great Lakes Valley Conference has released its list of Academic All-Conference selections for the 2012-13 academic year, and the University of Missouri–St. Louis had a record 73 student-athletes receive recognition for their academic accomplishments.
All 11 of UMSL's sports were represented on the list with baseball accounting for the most with 13 student-athletes being named, while women's basketball and women's soccer accounted for 10 student-athletes each.
The 73 student-athletes honored betters the previous record of 71 set during the 2008-09 academic year.
There were a total of 39 student-athletes who were repeat recipients for this award, having been named at least once before during their career, including graduating seniors Deaven Omohundro (women's basketball), Samantha Pelc (women's golf), Vinnie Raimondo (men's basketball) and Drew Standefer (baseball), who are all four-time honorees. 
To be nominated for the Academic All-GLVC team, student-athletes must have either (a) completed at least two semesters at their institution and have a cumulative GPA which meets the Academic All-American standard (3.30) or have attained a GPA of least 3.40 in each of the preceding two semesters or (b) have not completed two semesters and attained a GPA of 3.40 or higher.
After setting a new conference record with 1,680 honorees a year ago, the GLVC's member schools shattered the mark this season as exactly 2,000 selections met the league's Academic-All Conference criteria.
UMSL 2012-13 ACADEMIC ALL-CONFERENCE STUDENT-ATHLETES
* – Indicates number of Academic All-Conference honors
Baseball (13)
John Costello*
Alan Frank **
Tim Hassett ***
Travis Lloyd **
Paul Moritz **
Kyle Renaud*
Paul Richmond ***
Drew Standefer ****
Zach Standefer ***
Derek Steiner *
Scott Szarek *
Spencer Thompson **
Chris True **
Volleyball (10)
Shelby Bishop *
Haley Brightwell *
Chelsea Burkle ***
Liz Jaeger ***
Anna McNulty ***
Jennie Manis **
Lindsay Meyer *
Hannah Miller *
Kelsie Rankin **
Haley Woods **
Women's Soccer (10)
Michelle Cissi **
Liz Drennan **
Kelly Goehring **
Mary Hoffmann *
Haley Larson *
Cassie McFadden *
Jessica Mincher *
Jamie Morton **
Annie Paloucek *
Kaitlyn Smugala **
Women's Basketball (7)
Molly Barnes **
Kelly Kunkel *
Alexis Lawrence**
Kelly McGovern *
Deaven Omohundro ****
Kelsey Sikes **
Logan Sims *
Men's Soccer (7)
Matt Burrus ***
Tyler Collico *
Jeremiah Cooper *
Garrette Daugherty *
Thomas Mihalczo **
Dan Olwig *
Andrew Westcott **
Softball (7)
Jena Boudreau**
Brianna Butler *
Haleigh Jenkins ***
Ashleigh King *
Paige Pluester *
Katie Rutledge **
Katie Wood *
Women's Golf (6)
Shweta Galande **
Tayler Hoag *
Bailey Hopper **
Chelsea Kellogg ***
Gabriela Murcia *
Samantha Pelc ****
Women's Tennis (5)
Leanne Cantalupo **
Natalia Vaz de Carvalhais *
Chandler Duchaine *
Selena Smith *
Louisa Werner *
Men's Tennis (4)
Nils Corrales *
Tim Gorter **
Harry Heyburn **
Daan Vonsee *
Men's Basketball (3)
Vinnie Raimondo ****
Ben Ruether *
Eli Weigley *
Men's Golf (1)
Justin Hyun **

Short URL: https://blogs.umsl.edu/news/?p=38671