In print: Recently published books by UMSL faculty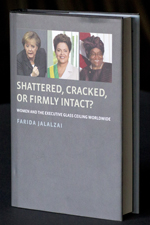 "Shattered, Cracked, or Firmly Intact?: Women and the Executive Glass Ceiling Worldwide"
BY FARIDA JALALZAI
Oxford University Press, March 2013
The idea of women in powerful roles is no myth, but the climb to executive leadership is still trying and does not necessarily correspond to a woman's social status and the existence of gender equality, according to Farida Jalalzai, associate professor of political science. Her book looks at women in the executive office in different nations over the past 50 years. While illuminating embedded gender roles in institutions and processes, she compares female and male leaders from the same country and analyzes failed female candidacies.
"Crime and the Economy"
CO-WRITTEN BY RICHARD ROSENFELD
SAGE Publications Ltd, April 2013
Richard Rosenfeld, Curators' Professor of Criminology and Criminal Justice, tackles the classic relationship between crime and economic conditions. Broad in scope, this book considers the formal economy's effect on the illegal market, violent crime, burglary, drug crime, white-collar crime, fraud and corporate crime. It does so efficiently and effectively, making theory and technical terms easily understood. The other author is Steven F. Messner.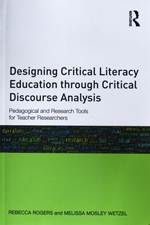 "Designing Critical Literacy Education through Critical Discourse Analysis: Pedagogical and Research Tools for Teacher Researchers"
CO-WRITTEN BY REBECCA ROGERS
Routledge, June 2013
Teacher educators, literacy researchers and discourse analysts will find this guide helpful for conducting critical discourse analysis and learning how to use the tools of discourse analysis to inquire into, critique and design critical literacy practices. Rebecca Rogers, professor of literacy education and discourse studies, provides step-by-step procedures for conducting each kind of discourse analysis (narrative, critically oriented, multimodal), sample analyses, and additional readings and resources for each chapter. The other author is Melissa Mosley Wetzel.
"Understanding Accounting Academic Research: Before and After Sarbanes-Oxley"
BY STEPHEN MOEHRLE AND JENNIFER REYNOLDS-MOEHRLE
Emerald Group Publishing Limited, June 2013
As the 15th volume in the "Studies in the Development of Accounting Thought" series, this book discusses the outcome of the Enron and WorldCom scandals that led to new regulations under the Sarbanes-Oxley law. Stephen Moehrle, professor and chair of the Department of Accounting, and Jennifer Reynolds-Moehrle, associate professor of accounting, weave their papers together chronologically to build a story of academic thought before and after the scandals in the hopes of better understanding accounting in its present state.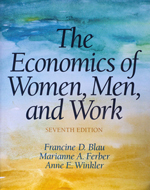 "The Economics of Women, Men, and Work, Seventh Edition"
CO-WRITTEN BY ANNE WINKLER
Prentice Hall, July 2013
Perceptions of gender and gender roles weave themselves into all aspects of life including the workplace. This book examines how men and women's roles change in an ever-evolving economy. It does so across cultures and nations with new data that encompasses the Great Recession. Anne Winkler, professor of economics and public policy administration, discusses the allotment of time between work and the house-hold environment, the dynamic of work roles and the family as an economic unit. The other authors are Francine Blau and Marianne Ferber.
"Economics and Youth Violence: Crime, Disadvantage, and Community"
CO-EDITED BY RICHARD ROSENFELD
New York University Press, August 2013
The formative experiences that result in youth violence do not stem from individual choices and behaviors alone. This volume combines expert thought on youth violence and its roots in the socioeconomics of family, neighborhood, community and larger society. Different leading experts across multiple fields in the social sciences author the chapters. Richard Rosenfeld, Curators' Professor of Criminology and Criminal Justice, was joined in editing this groundbreaking text by Mark Edberg, Xiangming Fang and Curtis S. Florence.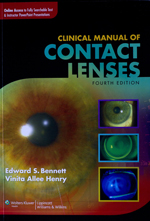 "Clinical Manual of Contact Lenses, Fourth Edition"
BY EDWARD BENNETT AND VINITA HENRY
Lippincott Williams & Wilkins, September 2013
Optometrists have a new guide for quick reference. Edward Bennett, associate professor of optometry, and Vinita Henry, clinical professor of optometry, have added new chapters and more solutions to their clinical manual on fitting contact lenses. Topics covered include: rigid gas permeable lens design and fitting, soft lens problem-solving, astigmatic management and bifocal correction. Each chapter offers sample cases to demonstrate solutions in real-life situations.
"The Banshees: A Literary History of Irish American Women Writers"
BY SALLY BARR EBEST
Syracuse University Press, October 2013
Sally Barr Ebest, professor of English and director of the Gender Studies program, unravels a rich literary turf yet to be explored in her book about Irish American women writers. The literary expedition unfolds decade by decade, placing books and themes in historical context. She reveals the influences of Catholicism, Irish American culture, American politics and society on women's writing of the time, creating an intricately layered and comprehensive understanding of a literary niche.
This list was originally published in the fall 2013 issue of UMSL Magazine.

Short URL: https://blogs.umsl.edu/news/?p=43193