Go Global with UMSL Chancellor's Certificate in International Trade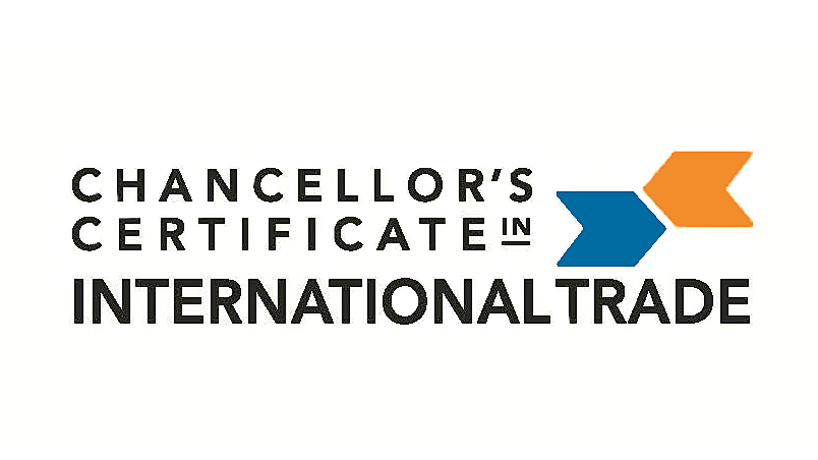 Should you grow your share of the pie, grow the pie or find another pie? Besides making you hungry, that's a question you may be faced with when trying to grow your business. If growing your market share is maxed out, difficult or too slow, and your current market has reached its capacity, then going global might be a solution.
The Chancellor's Certificate in International Trade program is a practical curriculum for executives, managers and employees who conduct business or plan to work in international markets. It's a tactical, low-cost, high-quality way for you and your company to prepare and excel in international business markets.
This unique program is provided by the World Trade Center St. Louis and the University of Missouri–St. Louis with assistance from qualified international consultants and professionals at regional companies already conducting business overseas.
The two-week, online modules cover business law, foreign investment, export management, cultural development, regulatory, customs and compliance issues, preparing you to successfully conduct business in the competitive global marketplace. This format allows you to learn at your own pace at a time and place that works for you. Each module can be taken separately, or you can take all six modules to earn the Chancellor's Certificate in International Trade.
"World Trade Center St. Louis has offered International Trade courses in a classroom setting before, but this online program is more convenient, more comprehensive and more affordable than what you'll find in the marketplace," said Dennis Wilmsmeyer, board president of World Trade Center St. Louis. "We've partnered with UMSL to bring the program online, offering the flexibility and convenience busy professionals and students need, while providing them with the skills they need to take their business abroad."
"Online courses provide user-friendly learning opportunities that make our professional development programs even more accessible," said UMSL Chancellor Tom George. "We also are pleased to further our cooperation with World Trade Center St. Louis."
Instructors include:
Noor Azizan-Gardner, assistant deputy chancellor for diversity/chief diversity officer at University of Missouri
David G. Forgue, partner at Barnes/Richardson Global Trade Law and frequent speaker on international trade
Arijana Hoormann, long-term freight forwarder and Certified U.S. Export Compliance Officer
Lawrence Taylor, founder of Aziotics, an international marketing consultant firm specializing in Asian markets
Paul Toskin, vice president and manager of Commerce Bank's Trade Service Group in St. Louis.
"This is a great partnership. It teams up our World Trade Center St. Louis with one of our top universities to offer something brand new," said St. Louis County Executive Charlie A. Dooley. "I encourage my team members to be innovative, and I like the idea of learning and expanding your business using all of the resources we have in the region without having to leave your desk."
Visit the International Trade Certificate website to get course descriptions and instructor bios.

Short URL: https://blogs.umsl.edu/news/?p=45612