Novacks credit UMSL for their success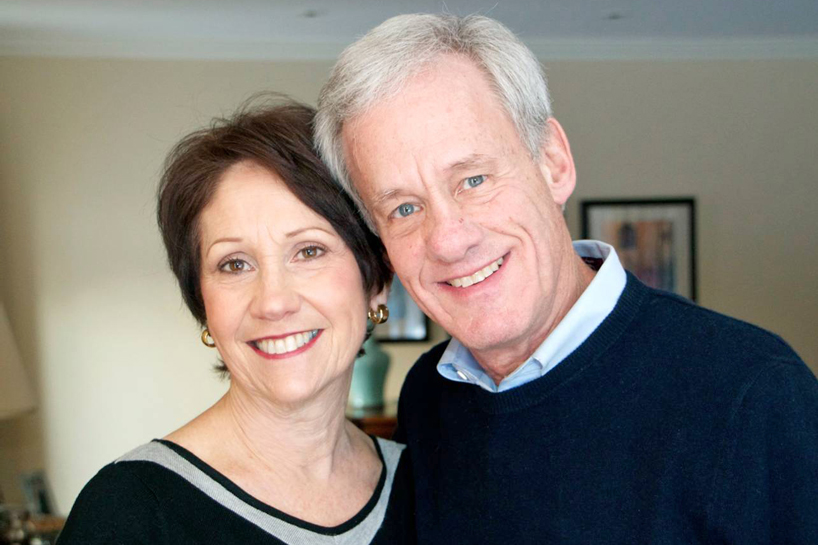 High school sweethearts Steve and Ilene Novack credit the University of Missouri–St. Louis with helping them become who they are today.
The couple, who began "going together" in ninth grade, came to UMSL with very different goals. Steve was focused on playing basketball, while Ilene's love for teaching drove her to pursue an education degree.
"UMSL helped me become serious about academics," says Steve, who serves as a member of the UMSL Chancellor's Council. "In high school, I was an underachiever academically. I didn't care about school work and rarely studied."
However, a political science class changed all that. Inspired by his professor, Steve declared political science his major and, along with Ilene, excelled academically at UMSL.
The couple married during their senior year, and in 1968 they both graduated magna cum laude with bachelor's degrees – Steve's in political science and Ilene's in education.
Steve attended Northwestern University School of Law while Ilene taught in the Skokie (Ill.) School District. She taught for several years until the birth of their first child.
"While I never returned to work in the schools after my son's birth, I feel that my UMSL studies and training in education served me well in my many volunteer leadership positions," says Ilene, a trustee of the Chicago Jewish Women's Foundation. "I am gratified that I've instilled in my children the values of giving back to their community."
After graduating third in his law school class, Steve became a partner in a small, prestigious Chicago law firm. Then, in 1984, he joined colleague Eric Macey to start Novack and Macey LLP, a business litigation boutique firm that now has more than 30 lawyers.
He has won many cases, including his headline-making victory for real estate giant and television celebrity Donald Trump last year.
"It was fun coming home after a day of trial to turn on the TV and see a report – usually inaccurate – on what happened that day at the trial," Steve says. "I have been fortunate to have many cases that caught the interest of print and television media, but that was the most intense."
Most of his cases deal with business and financial issues, but he is especially proud of one case that brought not only money, but also social and safety change.
"We took on a wrongful death case against the city of Chicago as a favor for a single-parent friend whose 13-year-old son was killed at a party in a gun accident," he says. "He was shot by the son of a Chicago policeman who brought his father's police revolver to the party and was showing off. The most rewarding part is that as a result of the case, the city changed its policy and now requires officers to use trigger locks at home."
But Steve says his greatest accomplishment is the family he created with Ilene. After 46 years of marriage, they have four married children and (so far) six grandchildren.
"It's easy to see why it's important to me to try to give back to UMSL," Steve says. "My academic and athletic experience there helped me become who I am today."

This story was originally published in the spring 2014 issue of UMSL Magazine.

Short URL: https://blogs.umsl.edu/news/?p=48785