Eye on UMSL: Winter Expo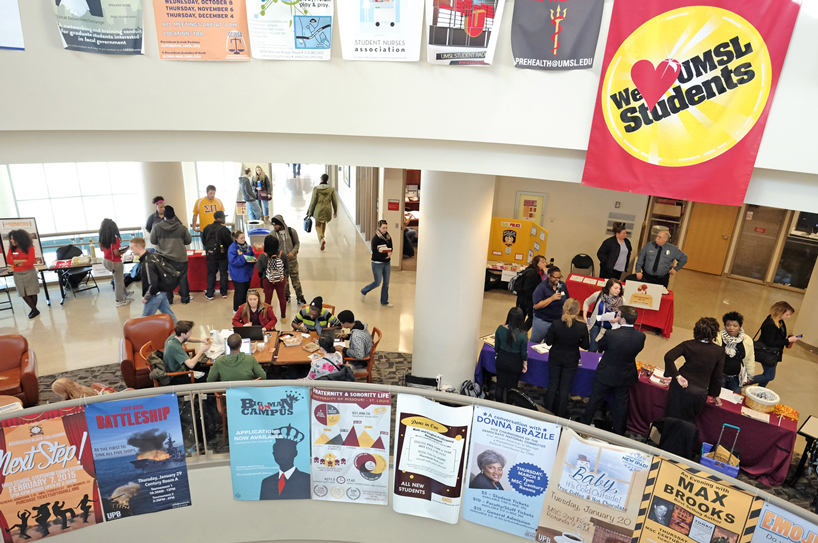 Coming and going from the UMSL Millennium Student Center, students stop off to talk with participants of the Winter Expo. The annual event and indoor counterpart to the Fall Expo, held each August in The Quad, featured about 40 organizations and groups that shared information, passed out swag and presented interactive opportunities like photo booths and games.
"The Winter Expo and Fall Expo offer new students and transfers the opportunity to see what the campus has to offer and what there is to get involved in," said Belkisa Dautovic, vice president of the University Program Board.
She pointed out that this year's Winter Expo moved from the MSC's second and third floors to its first and second floors. The new format led to increased student traffic to the booths and made it easier for organizations to move out into the first-floor crowd to engage with students at tables.
The photograph was taken by UMSL photographer August Jennewein and is the latest to be featured in Eye on UMSL.


Short URL: https://blogs.umsl.edu/news/?p=55192