Leaders and luminaries to reunite at homecoming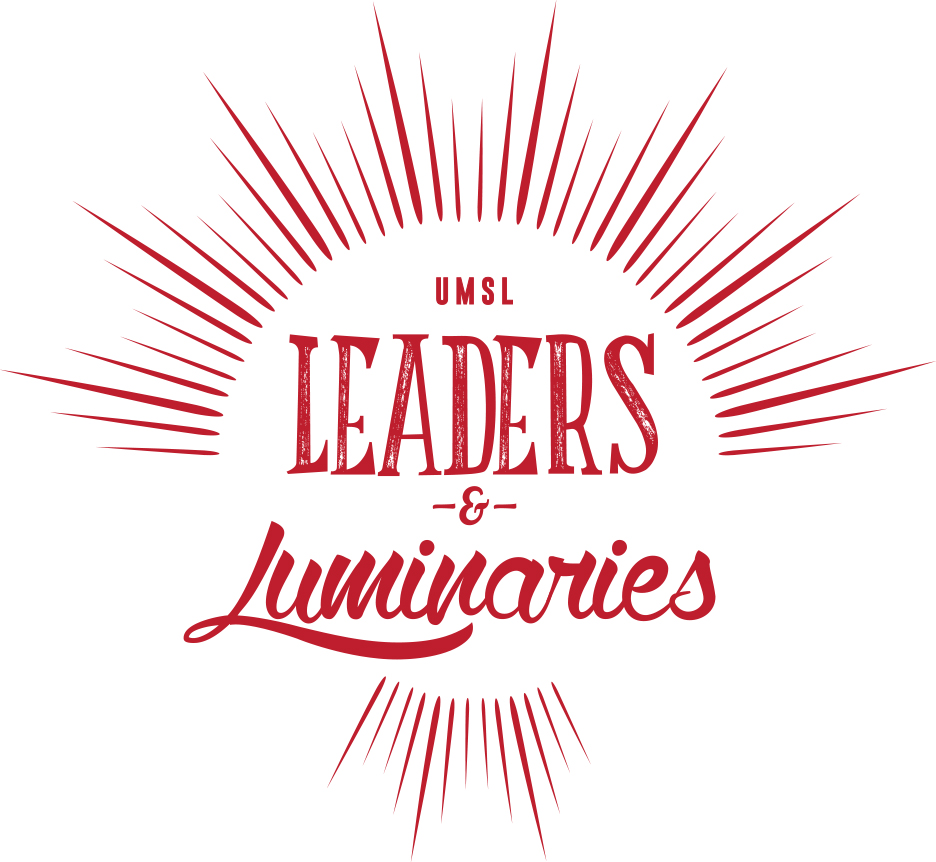 As program/project support coordinator at the University of Missouri–St. Louis, Dorian Hall is strongly connected to the campus, but he's still hoping to make more connections during homecoming.
This year, the Office of Student Life has organized Leaders and Luminaries, a reunion for alumni who were campus leaders during their time as students. As a former student leader, Hall fits the bill and is looking forward to meeting with others who walked in his shoes.
"It's going to be a joy to see some of the alumni who were part of organizations with me, and seeing others who had similar experiences but may have been five or 10 or 15 years removed," said Hall, who graduated in 2010 with a bachelor's degree in business and earned a master's degree in business administration in 2013. "We might meet people who were experiencing things in 1999 that we were also dealing with in 2008."
Leaders and Luminaries allows former student leaders to make new connections and renew old ones, said Miriam Roccia, assistant dean of students. The reunion is open by invitation only to alumni who were part of Student Government Association, University Program Board, Student Senate, Student Legislative Association and Associated Students of the University of Missouri during their time as students. The event will take place Feb. 20, the night before the big homecoming dinner and dance. Last year, the event premiered with a reunion for former residential life and housing staff. Student life hopes to rotate the focus to different types of alumni every year.
"Homecoming is a week dedicated to demonstrating our UMSL Pride as students and alumni," Roccia said. "I could not think of a better way to do this than connecting current and former Tritons who dedicated themselves to improving the student experience for their peers and the university overall."
Themon Ryan graduated from UMSL in 2008 with a bachelor's degree in communication, and he's excited to attend his first homecoming in six years. While at UMSL, Ryan was president of UPB and sergeant-at-arms for SGA. He was also homecoming king in 2007.
Ryan now works for the radio ratings firm Arbitron and recently moved back to St. Louis after living in several other cities, including Atlanta and Washington, D.C. The opportunities he had as an active student, such as planning 300 events per year as part of UPB helped prepare him for later success.
"UMSL was a life-changing experience for me because I was really involved in the university," Ryan said. "I was given opportunities to go out and stretch my wings and see what I was capable of."
Candace Hall attended last year's reunion for residential life staff and felt the connections she made and renewed were valuable. Candace Hall, who is married to Dorian Hall, graduated in 2010 with a bachelor's degree in English, and was active in SGA, UPB and several other organizations while at UMSL, including the homecoming committee. The reunion is a step in the right direction to keep alumni connected, said Candace, who is now a wedding planner.
"Having a reunion specifically for student leaders gives us something to look forward to in addition to the dance and the game," she said. "We can come back and laugh and joke about things we experienced with others who had similar experiences."


Short URL: https://blogs.umsl.edu/news/?p=55376