Eye on UMSL: Mediterranean flavors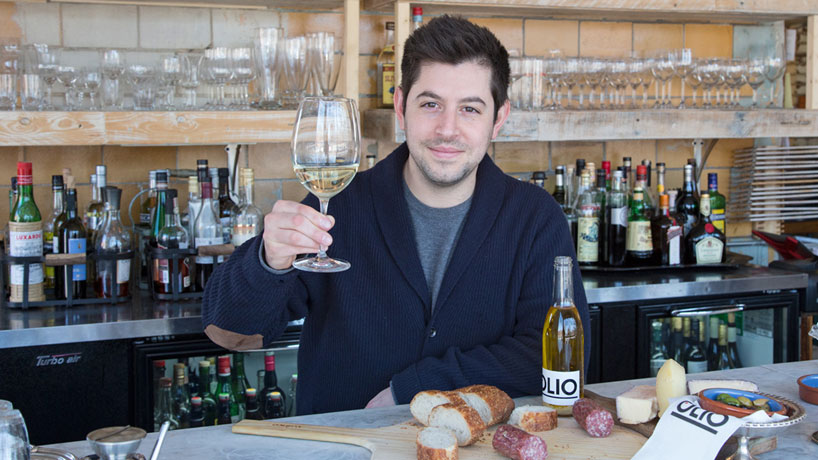 Restaurant owner and chef Ben Poremba toasts in Olio, a former gas station he transformed into a wine bar and eatery in the Botanical Heights neighborhood of St. Louis City.
During his culinary beginnings, Poremba earned his bachelor's degree in philosophy from the University of Missouri–St. Louis.
Olio, Italian for oil, plays off the building's past and also couples with Elaia, the fine dining restaurant Poremba created in the 1890's house next door. The two establishments are part of his dual dining project and are connected with a single corridor. Each showcases Poremba's Mediterranean take with Middle East flavors on contemporary dishes.
It was for his work at Elaia that Poremba was just named a semifinalist for Best Chef in the Midwest region for the James Beard Foundation Awards for Excellence.
Keep an eye out for him as part of the latest round of UMSL's billboard marketing campaign.
The photograph was taken by UMSL photographer August Jennewein and is the latest to be featured in Eye on UMSL.


Short URL: https://blogs.umsl.edu/news/?p=55460