Eye on UMSL: Piece of pi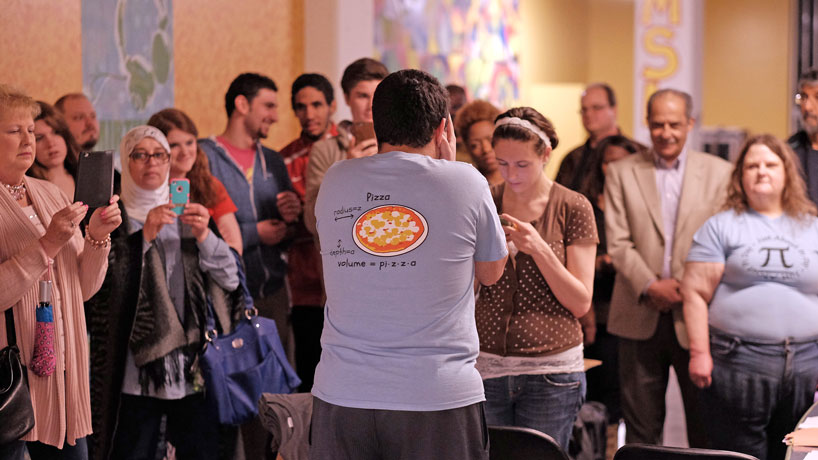 Freshman computer science major Omar Ismail captivates a crowd in the Pilot House as he recites 2,020 digits of pi, a number with an infinite decimal representation that is best known by its first three digits (3.14). Ismail nearly tripled his record from 2014 to win the recitation contest again. Last year he recited into the 700 digits.
The event is an annual tradition for the University of Missouri–St. Louis Math Club, which typically celebrates the special number on Pi Day (3/14), but held events one day early since it falls on a weekend this year. This Pi Day (3/14/15) proves especially rare for the date's alignment with the first five digits of pi, 3.1415.
The photograph was taken by UMSL photographer August Jennewein and is the latest to be featured in Eye on UMSL.



Short URL: https://blogs.umsl.edu/news/?p=55892