Jennah Perryman named to NFCA DII National Freshman of the Year Top 25 List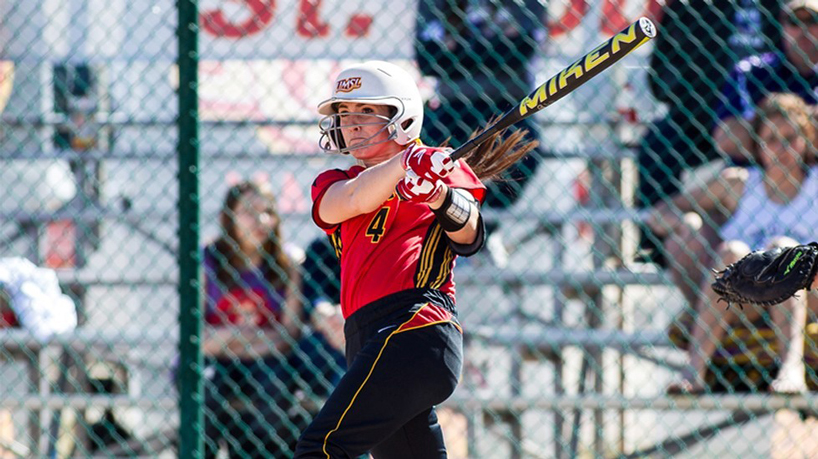 University of Missouri–St. Louis freshman third baseman Jennah Perryman is one of 25 student-athletes from across the country to be selected to the National Fastpitch Coaches Association Top 25 List for the inaugural DII National Freshman of the Year award.
Behind the collaboration between the NFCA and its Division II Head Coaches Committee, the award was created to honor the outstanding athletic achievement among freshmen softball student-athletes throughout Division II.
This year's 25 finalists hail from 23 different universities, while the group represents 15 Division II leagues across the nation, ranging coast-to-coast, from New York to California.
At the time of the announcement, Perryman, a criminology and criminal justice major, ranked second on the team and eighth in NCAA DII with 13 home runs, while batting .315 in her first collegiate season. She had started all 34 games and tallied 29 hits and 26 RBIs, while posting a slugging percentage of .783, which ranked 43rd in NCAA DII.
On Thurs., April 30, the list will be trimmed down to the top 10 finalists, while the top three finalists will be selected and released on Thurs., May 13. The inaugural NFCA Division II National Freshman of the Year trophy will be presented during a live ceremony on May 20 prior to the opening of the Division II National Championship, which is being held in Oklahoma City, Okla. for the first time.


Short URL: https://blogs.umsl.edu/news/?p=56495