Transgender Spectrum Conference inspires understanding, hope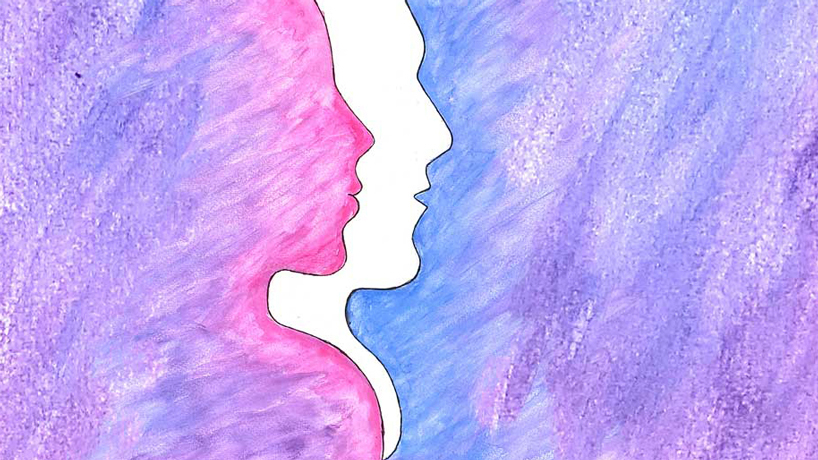 Sally Barr Ebest became interested in the civil rights of transgender persons after reading "She's Not There" a memoir by Jennifer Finney Boylan, an Irish-American transgender woman.
As a University of Missouri–St. Louis English professor and Gender Studies program director, Ebest was captivated by Boylan's courage and felt compelled to address the political, social and religious prejudice members of the LGBT community face on a regular basis, particularly individuals who exist on a fluid gender spectrum.
"Within the whole LGBT movement, people who identify as transgender are not making as much political progress as gays and lesbians," Ebest said. "And so I felt it was important to get the word out about struggles the transgender community contends with. Not enough of their voices are being heard and respected."
In collaboration with the UMSL College of Education and LGBT organizations such as PRIZM, PROMO, SAGE, TransParent and Metro Trans Umbrella Group, Ebest and the UMSL Gender Studies program helped create the Transgender Spectrum Conference. Overall, more than 20 UMSL and community partners provided support for the conference.
After a successful inaugural run last year, the conference will return this Nov. 6 and 7 to offer students, educators, administrators and citizens presentations and workshops led by activists for transgender equality. UMSL's continuous efforts at inclusivity, safety and respect for all community members garnered UMSL and the Transgender Spectrum Conference the Show Me Award sponsored by SAGE and PROMO.
"The University of Missouri–St. Louis campus has increased its support for the LBGT community over the years. The university has a faculty support network ranging from advocacy, to university support for domestic partner benefits, to the Gender Studies program, College of Arts & Sciences and College of Education's support for the Transgender Spectrum Conference, a two-day series of papers, round tables and workshops highlighting the need for more infrastructure support for the transgender community," read the Oct. 4 awards ceremony program.
Brenda Bredemeier, associate professor of education and co-coordinator of the conference, believes positive change for transgender persons will begin on college campuses through openness and the sharing of experiences.
"During the conference we will hear stories from local students, faculty and administration about the experiences of gender non-conforming youth in primary and secondary school contexts as well as from UMSL students," she said.
Some experiences of individuals on the transgender spectrum reflect nationwide work that needs to be done. UMSL alumna Laura Pearce, MEd 2010, discussed the barriers to acceptance that transgender persons face.
"Currently in 32 states, those of us who are transgender can be denied employment, housing and basic civil rights merely because we are trans," she said. "Tomorrow my landlady could evict me simply because my being transgender might offend other tenants. Beyond that, there are the societal challenges – if you are trans and you 'pass' you can enjoy cisgender privilege. If you are trans and you are constantly misgendered, your life can be a constant struggle."
While there are bridges to be crossed as the transgender community grows and seeks recognition, UMSL softball player Ryan Logan said he felt encouraged and respected when he presented his identity to teammates.
"UMSL is continuously striving to build a safe, inclusive community," he said, "I have experienced these efforts first hand in the athletic department. I am an openly transgendered student-athlete on the softball team here at UMSL. During my freshman year, I came out as transgender to my family and friends, and when I told my team, I received an overwhelming amount of love and support."
Ebest hopes that more students will benefit from the acceptance and progressive action Logan has appreciated. The Transgender Spectrum Conference is a start, and she, alongside other advocates of the LGBT community, will strive to ensure everyone feels welcomed and safe.
"I can't even imagine the courage it must take to come out and be who you are," she said.


Short URL: https://blogs.umsl.edu/news/?p=59535