Eye on UMSL: Temple Grandin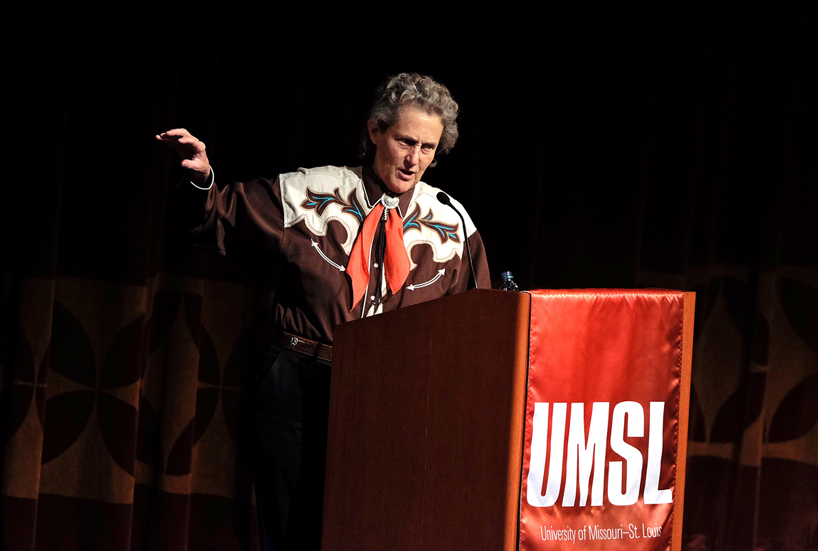 Temple Grandin, a nationally acclaimed professor of animal science, best-selling author and autism activist, speaks to a crowd of more than 1,000 at the Blanche M. Touhill Performing Arts Center. Her Hellen and Will Carpenter Series lecture, "Beyond Labels," highlights benefits of educational opportunities for individuals with autism spectrum disorder, noting the triumphs individuals are capable of achieving. UMSL's SUCCEED program facilitated her visit.
The photograph was taken by UMSL photographer August Jennewein and is the latest to be featured in Eye on UMSL.
The next Carpenter series lecture, titled "Infectious Diseases and Their Impact on American Society," will begin with a reception at 6:30 p.m. Nov. 19 in the J.C. Penney Conference Center.


Short URL: https://blogs.umsl.edu/news/?p=59679