A little TLC for the hall that's seen it all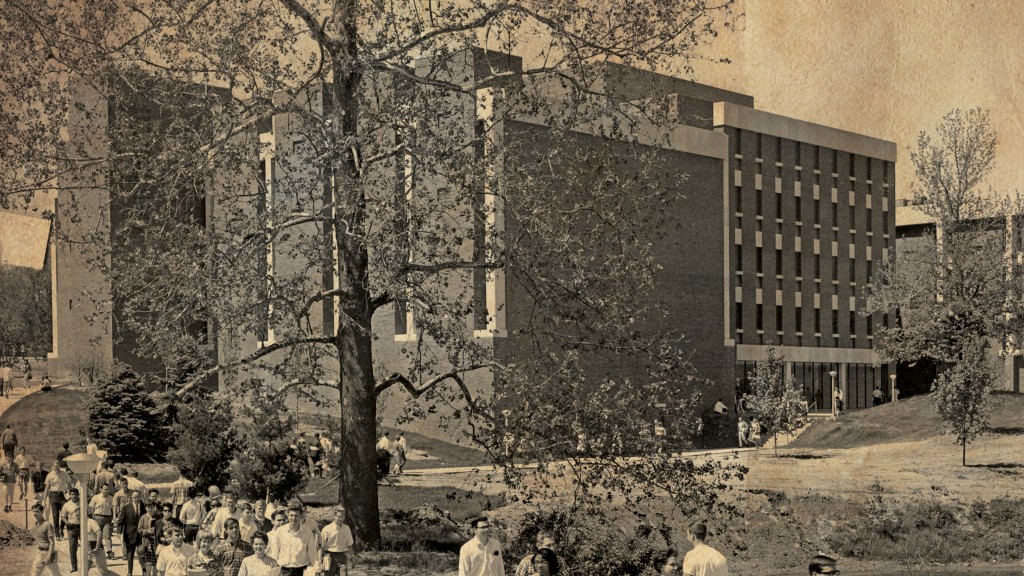 The first day students arrived for class at Benton Hall in 1965, the five-story structure was still wrapped in scaffolding. It was the first new building on the University of Missouri–St. Louis campus and not completed until 1966.
Designed to house classrooms and laboratories, Benton Hall had to evolve with a rapidly growing university. Early on, it even served as the venue for UMSL's first band concert. And once again, Benton Hall will evolve thanks to a $25 million makeover – including funds from the state, campus and University of Missouri System. Renovations will create flexible classrooms, study areas, collaborative venues and student spaces. Restrooms and entrances will be replaced to meet current accessibility requirements, and selective repairs will be made to the building envelope and aged interior finishes. Unreliable building infrastructure will also be replaced with modern, efficient systems.
This story was originally published in the fall 2015 issue of UMSL Magazine.


Short URL: https://blogs.umsl.edu/news/?p=59836