Debut novelist Chinelo Okparanta talks scribbling, MFAs, UMSL visit
Student writers at the University of Missouri–St. Louis are already engaged in an ongoing conversation with fiction writer Chinelo Okparanta, but this week they'll have the chance to interact with the emerging author in person.
Made possible through the MFA in Creative Writing's Natural Bridge Debut Writers Series, Okparanta's three-day visit to St. Louis coincides with assigned readings of her debut novel "Under the Udala Trees" in writing workshops at UMSL this semester.
The book is a sparse and haunting first-person account of a young woman, Ijeoma, growing up in Nigeria during the Biafran War and the slow recovery afterwards. In 1968, Ijeoma's father is killed in an air raid when he refuses to take shelte­r. Crushed with grief, Ijeoma's mother sends her to live with a family friend for whom she becomes a servant. This is when Ijeoma meets Amina, a girl who has lost her entire family on the opposing side of the civil war.
Along with joining UMSL writing students for class discussions, craft talks and coffee, Okparanta will give an on-campus reading at Gallery 210 at 12:15 p.m. Feb. 8. She will also read and sign books at the St. Louis County Library at 7 p.m. Feb. 9. Both reading events are free and open to the public.
UMSL Daily caught up with Okparanta in the days leading up to her campus visit to hear more about what's informed her work.
I'm curious how your early experiences shaped the writer you are now. You lived in Nigeria as a child. Were you interested in writing at the time? What were you reading?
I think most little children scribble. I was not unlike the average child. I scribbled little stories on loose-leaf paper, which I had folded and stapled together to form booklets. That way, I felt like I had "made" a book. That was when I was very young, before the age of 10. I don't remember doing any of that after the age of 10.
The influences for my booklet stories were the storybooks my mother used to read to us as children: "Ali Baba and the Forty Thieves," "Eze Goes to School," etcetera. My mother's folktales were also influential to me as a child, and some of them would later show up in my story collection as well as in my novel.
You immigrated to the United States at the age of 10 and went on to earn a bachelor's degree – and then later a master's degree and an MFA in creative writing. Was there another academic trajectory for you in the beginning? If so, what happened that made you change course and pursue writing?
Yes, there was a different trajectory at first. I would have loved to study psychology as an undergrad. I wound up studying French and English education instead, with minors in Spanish and international studies. I didn't officially think of writing as a possible career until just before I applied to the Iowa Writers' Workshop, and even then, I was aware that success as a writer would involve a certain amount of luck. But I decided that it was important to honor my desire to write, so I quit my job and went to Iowa. So far, I've been sufficiently lucky.
How do you feel that experience at Iowa helped shaped your writing? Do you think the MFA is as important as it once was?
MFA programs are wonderful in the sense that they give a person dedicated time to focus on the person's craft. Fully-funded ones provide you with stable income as well as generally excellent health insurance, which are very important where quality of life is concerned. MFA programs also give a person a nice sense of community. But of course, all of these things can be achieved outside of the MFA.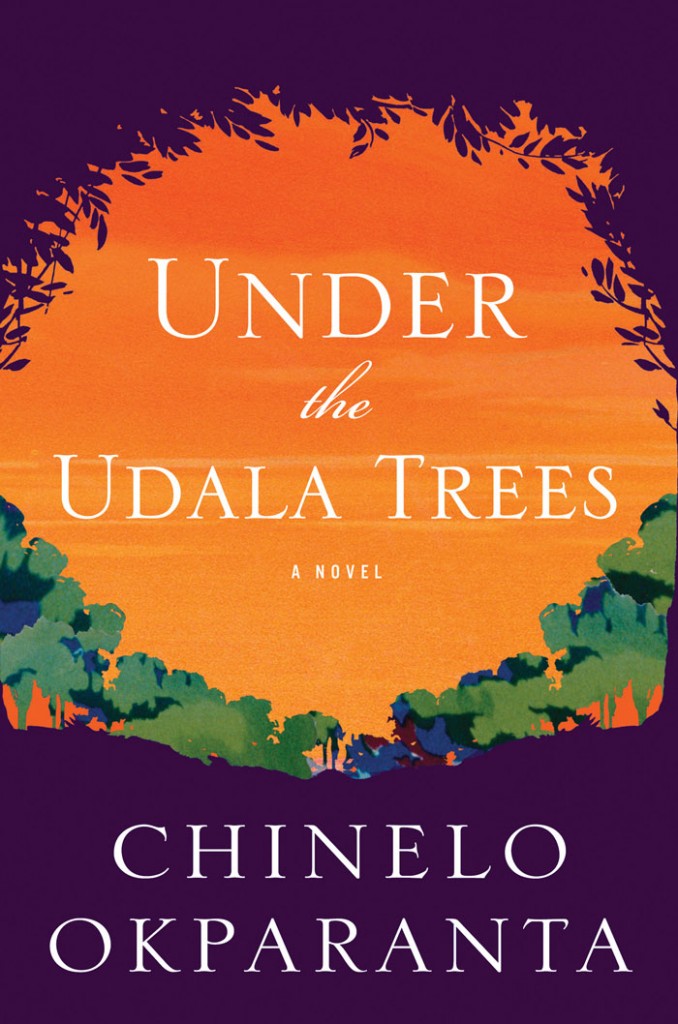 To answer your question (about its importance), I don't know. How important was it, and when? I can say, though, that judging from the increasing number of applicants to MFA programs, it seems to me that quite a number of people still think that the MFA is important. It seems to me also a good idea to get an MFA if you intend to pursue a university-level teaching career in creative writing.
I wouldn't go as far as saying that "Under The Udala Trees" is a "political" novel – it is a love story and a coming-of-age for the main character, Ijeoma. But of course the label may be hard to set aside for some readers, given the subject matter. Do you feel an obligation to challenge inequality in your work? Furthermore, do you believe writers in general have a responsibility to address these issues?
I'm very sensitive to inequality, and I find that I'm always finding ways to address various forms of inequality whether cynically or straightforwardly in my work. As far as the responsibility of writers, I think it is a personal decision. Writers have different callings and should be free to explore their art in whatever way is meaningful to them. Also, callings change over time. He who writes harlequin romances today might tomorrow write social protest novels.
Your first book was a collection of short stories, but I remember reading interviews with you while promoting "Happiness, Like Water" where you mentioned that you always wanted to be a novelist. Now that you have completed your first novel, what is next? Will we see another novel, or will we get more great short stories?
Writing my debut novel was such a big learning experience. I'm looking forward to seeing what else I can do where novel writing is concerned.

This story was written by Liam Cassidy, a fiction student pursuing an MFA in Creative Writing at UMSL.

Short URL: https://blogs.umsl.edu/news/?p=61103