Bus becomes art on wheels through creative community effort
One of the vehicles in Metro's transit fleet got a colorful makeover Sunday as artists of all ages lent their talents and imagination to a bus parked outside Saint Louis Art Museum for the afternoon.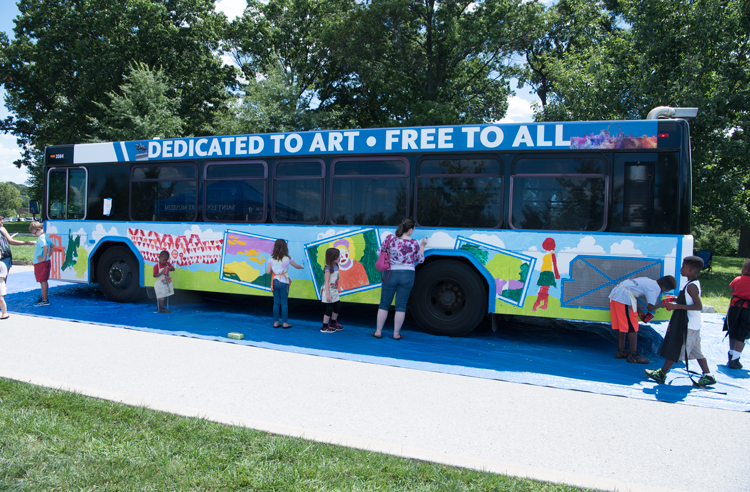 A partnership of the museum, Metro Arts in Transit and the University of Missouri–St. Louis' Des Lee Endowed Professor in Art Education, Louis Lankford, the free event on Aug. 21 drew families, art enthusiasts and transit riders eager to help turn a MetroBus into a masterpiece.
Local artists William Burton and Robert Ketchens created the overall design, with community members working in paint-by-number style to bring the project to completion – and the new "Art Bus" back into motion. Its bright exterior now echoes works currently on display inside the Saint Louis Art Museum.
"This is a great activity for the kids who visit the museum," said Sherri Williams, associate educator for Youth and Family Learning. "They have the opportunity to meet the artists, foster their creativity and then see the results of their work as the bus travels around the region."
Those who catch sight of it along a variety of MetroBus routes over the course of the next year might also glimpse UMSL's logo decorating the back of the bus.

Short URL: https://blogs.umsl.edu/news/?p=63573