Alumna's award-winning documentary 'The First Secret City' to screen at Gallery 210
In many ways, the story that Alison Carrick and her co-director C.D. Stelzer tell in "The First Secret City" is a mystery, revealing a forgotten history and its continuing impact on St. Louis communities.
Drawing on hundreds of hours of footage and extensive interviews with 20 different people, the film wrangles a complex saga into a viewer-friendly tale that looks at past wrongdoing and renewed struggles to confront a continuing legacy of radioactive waste.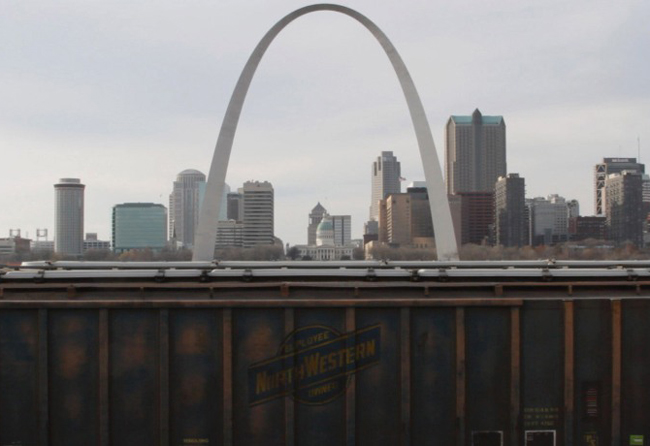 Carrick, who earned an MFA in creative writing from the University of Missouri–St. Louis in 2007, returns to her alma mater this week for a free screening of the duo's critically acclaimed documentary, which premiered last fall at the St. Louis International Film Festival.
Set for 7 p.m. Sept. 14 at UMSL's Gallery 210, the event will include a question-and-answer session with Carrick and Stelzer following the film.
Carrick has said that her fiction studies at UMSL came in handy over the course of the independent, self-funded project – particularly in terms of cutting a vast story down to a digestible size for audiences.
"That did feed into the editing of the film," Carrick said. "For instance, you don't want to reveal it all at the beginning, because then people won't want to watch your film or read your book. Even if it's a difficult subject, you have to present it in a way that's not going to turn them off and in a way that's going to keep them watching."
Following its November 2015 premiere, "The First Secret City" went on to win the 2016 John Michaels Award at the 38th Annual Big Muddy Film Festival and was a finalist in the Blow Up Arthouse Film Festival competition in Chicago.
For more information about the UMSL event on Sept. 14, click here. Learn more about the film at firstsecretcity.com.

Short URL: https://blogs.umsl.edu/news/?p=63999