Eye on UMSL: Leaders of tomorrow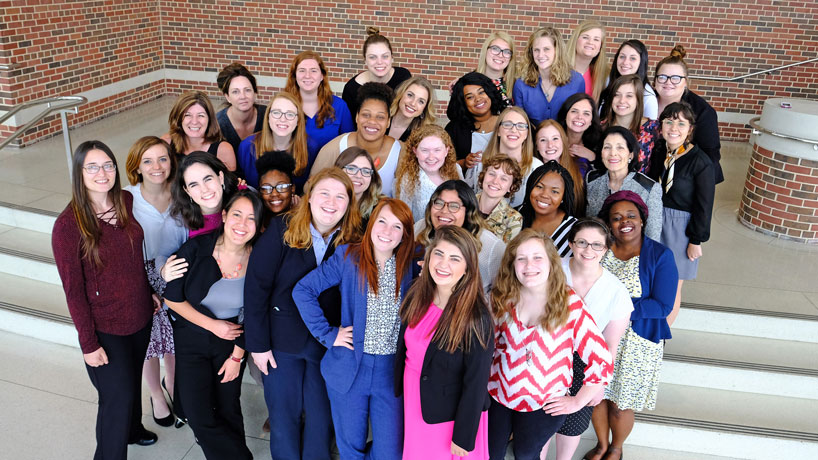 The 21st Century Leadership Academy "Shear Fellows" enjoy a relaxed moment at the Blanche M. Touhill Performing Arts Center during their group portrait on May 23. The weeklong program is sponsored by the Sue Shear Institute for Women in Public Life.
This photograph was taken by UMSL photographer August Jennewein and is the latest to be featured in Eye on UMSL.


Short URL: https://blogs.umsl.edu/news/?p=68722