Education alumnus named executive director of Teach for America–St. Louis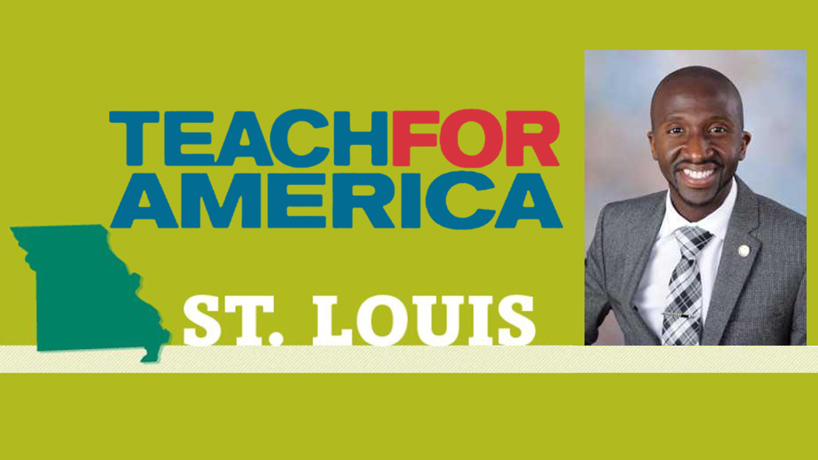 University of Missouri–St. Louis alumnus Warren Morgan is the new executive director of Teach for America–St. Louis.
The role has him returning to the city and program where he first started his education career 10 years ago.
"I am so thrilled to return to my teaching home in St. Louis to work with educators, community members, government officials, and students to ensure that one day all students in the St. Louis metro area will have access to a quality education and life," Morgan said in a statement.
Teach for America, a national program, recruits and develops graduates and professionals to teach in high-need schools for a two-year minimum commitment with a focus on corps members becoming lifelong leaders in the effort to end educational inequity.
While Morgan taught science at Yeatman-Liddell Middle School in St. Louis back in 2007, he also took classes at the University of Missouri–St. Louis, which partners with Teach for America–St. Louis to certify their corps members. (Missouri Department of Elementary and Secondary Education provisionally certifies the corps members prior to earning their full certification.)
Morgan, like many Teach for America students at UMSL, opted to apply his certification credits and continue through 10 additional credit hours of coursework to earn his MEd from UMSL in 2009.
He's had an impressive career since, spending the last year as a White House Fellow in Washington after serving as a high school principal in Chicago Public Schools and as academic superintendent for the Cleveland Metropolitan School District's turnaround schools before that.
Morgan holds a bachelor's in psychology from Butler University and an EdD from the University of Illinois-Chicago in addition to his UMSL master's degree.
For full coverage, read the St. Louis Business Journal and St. Louis Post-Dispatch.


Short URL: https://blogs.umsl.edu/news/?p=70086