Eye on UMSL: Lifelong learning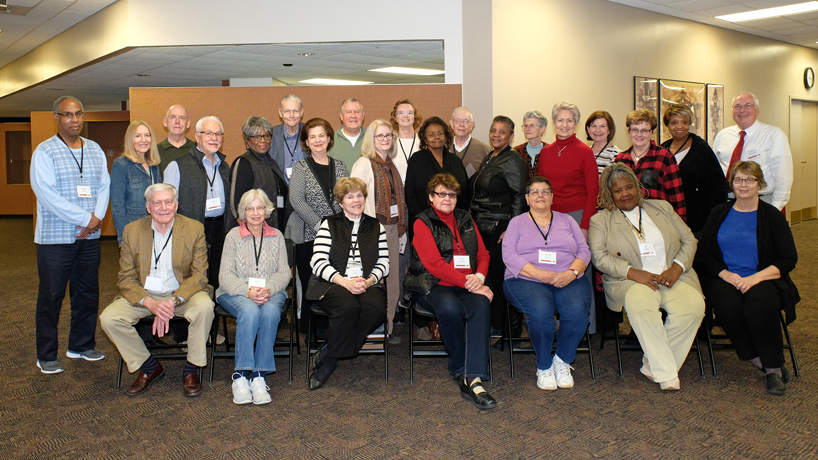 Diversity of age among students has always been a point of Triton pride at the University of Missouri–St. Louis, but the campus community recently took that commitment one step further with the Spring 2018 launch of the Senior Scholars Program.
An initiative spearheaded by UMSL faculty member Tom Meuser (pictured above, standing at far right), the pilot project aims to make local seniors a more integral part of academic life and campus activity. Participants enjoy regular gatherings throughout the semester and audit courses of their choosing ranging from Philosophy 1180: Science vs. God to Anthropology 1034: Introduction to Ancient Egypt.
More than 30 older adults make up the first cohort, and 25 of them gathered on campus Jan. 10 for a full day of orientation, conversation and fun.
This photograph was taken by UMSL photographer August Jennewein and is the latest to be featured in Eye on UMSL.


Short URL: https://blogs.umsl.edu/news/?p=72169