A photo gallery of mirth from the 2018 Mirthweek Carnival
Mirth Week brings many joys to the University of Missouri–St. Louis campus, but maybe none sweeter nor more thrilling than the annual Mirthweek Carnival.
The spectacle that occupied the Millennium Student Center lawn on April 25 marked the best day of the year for students seeking cheery conversation with Juggling Jeff (pictured above), cotton candy fuel and carnival games and rides in between classes.
Sponsored by the University Program Board through the Office of Student Involvement, the carnival drew students, faculty, staff and the neighboring community to its afternoon of prizes and high-flying thrills.
Scroll below for more mirthful carnival moments.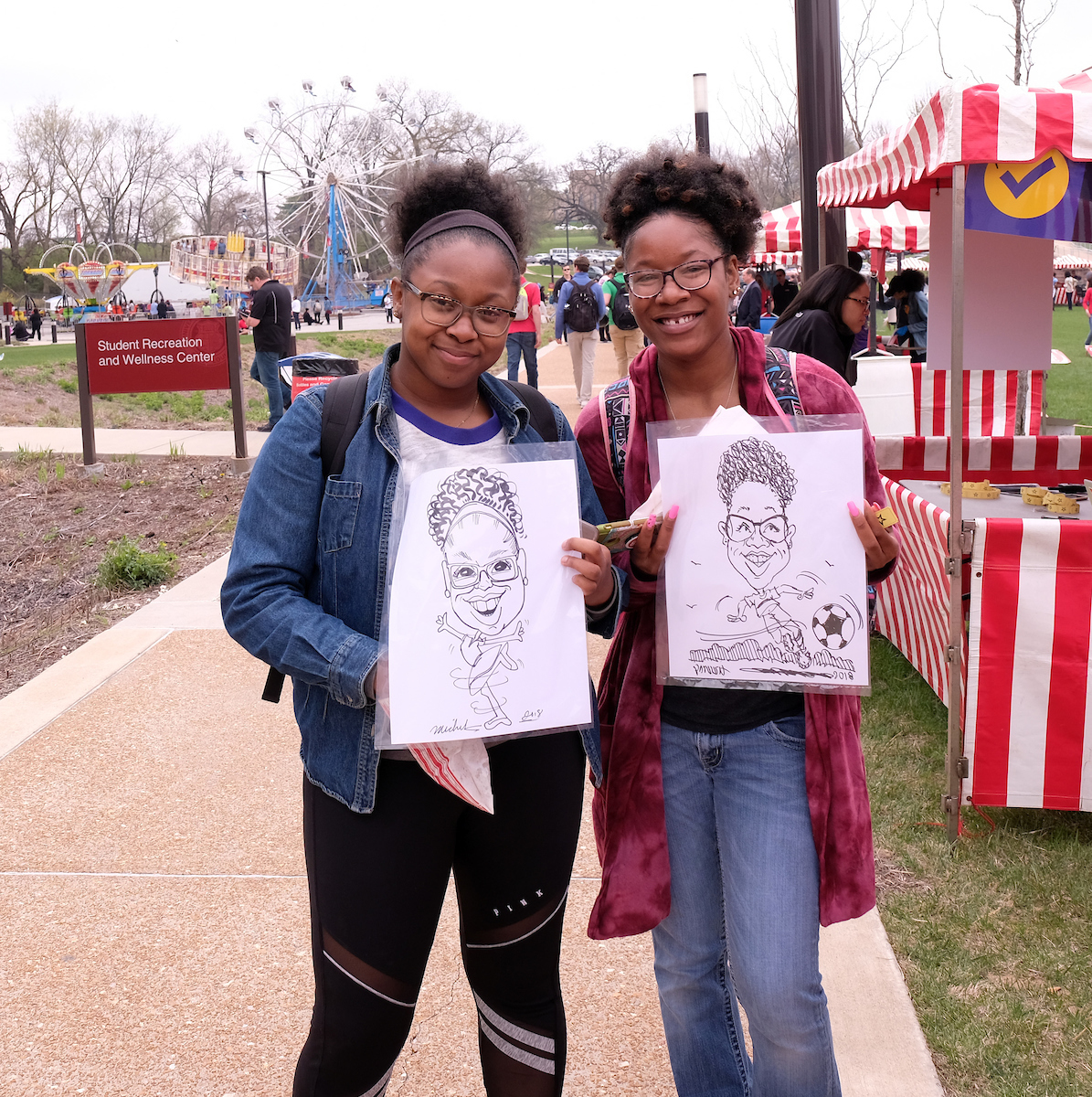 Nursing students and friends Imani Reid (at left) and Elaine McBride hold up the caricatures they each posed for at the carnival.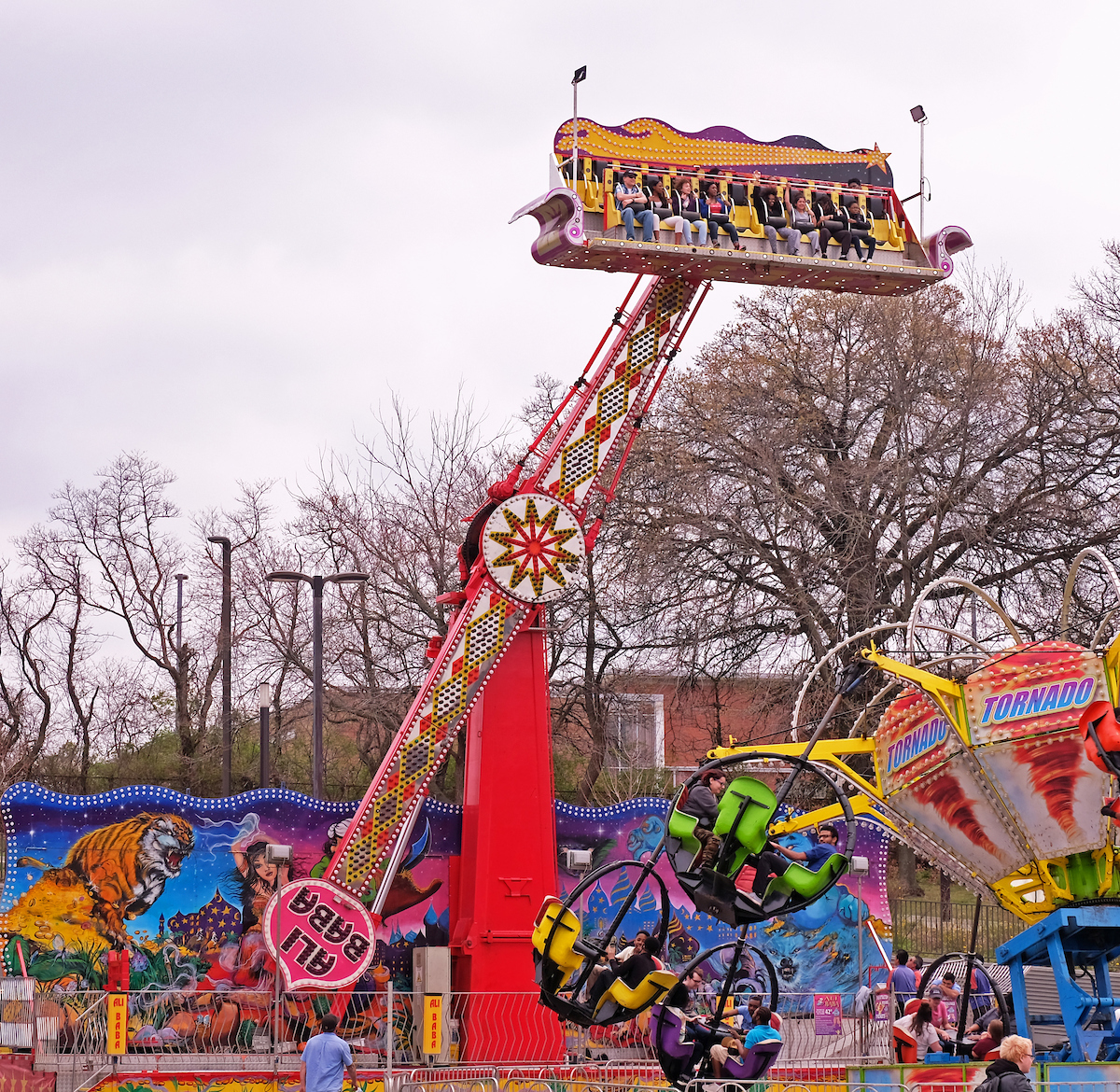 The Ali Baba ride swings its passengers high into the sky, offering great views of North Campus and inspiring a few exclamations of surprise at its swift drop back down to Earth as The Tornado ride in front tilts and spins its riders.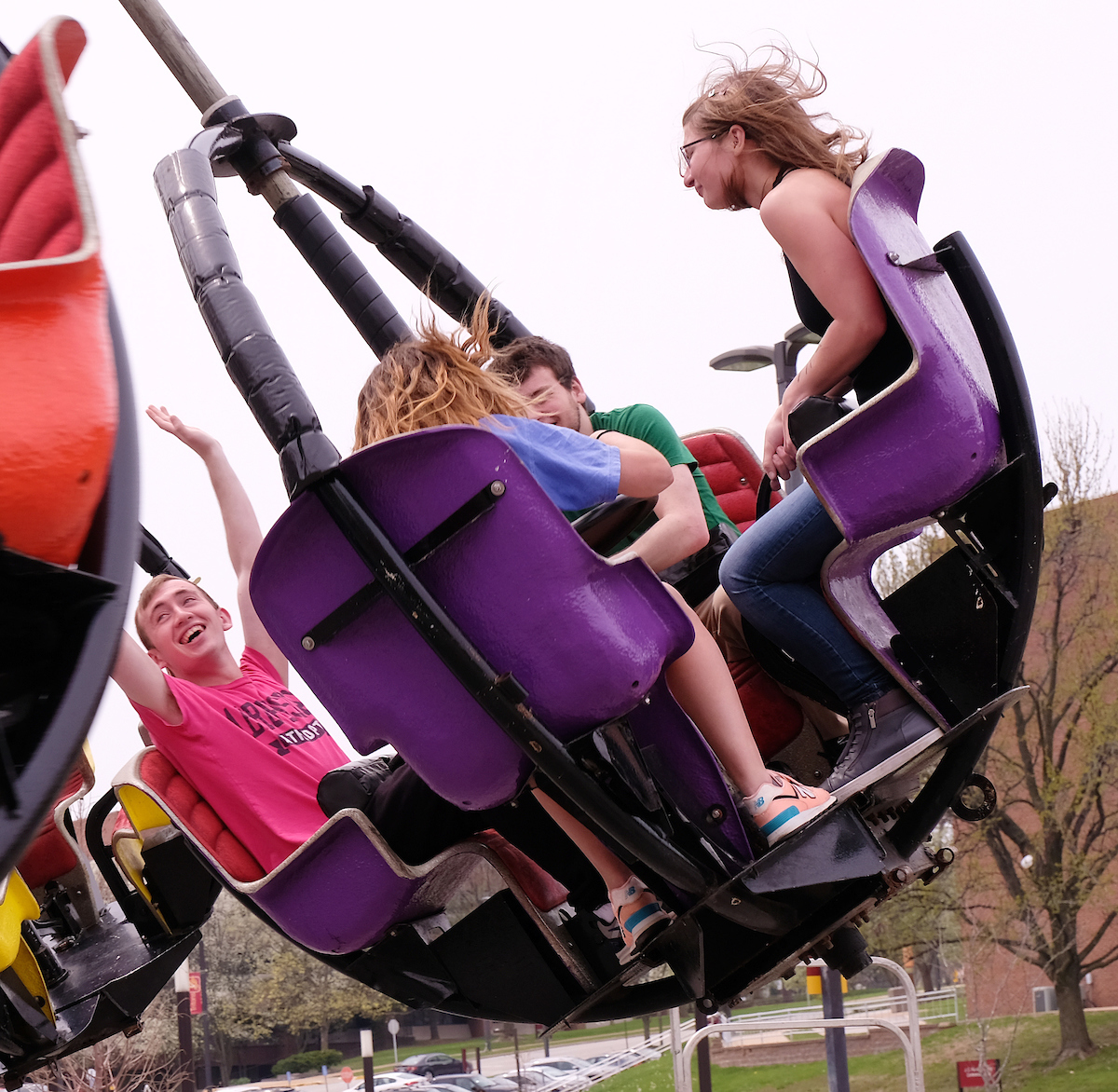 At the height of The Tornado's tilt, one student lifts his hands into the air as others continue to turn the pod's wheel to make it spin faster.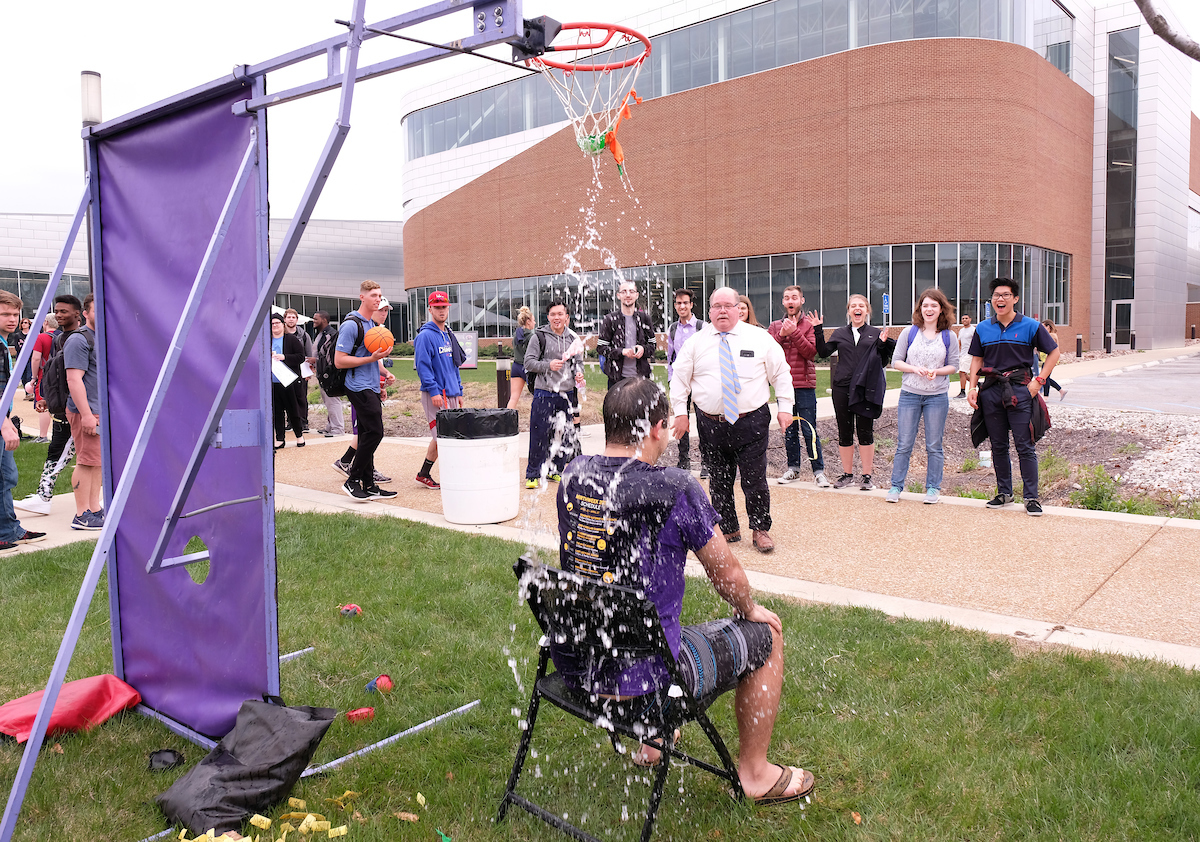 Dean of Students Curt Coonrod hit the target of the Pitch n'Burst game right on the mark, bursting the large water balloon above the head of Sean Burkett, the outgoing president of the UMSL Student Government Association.
"It felt so satisfying," teased Coonrod, who has come to know Burkett well.
Other games at the fair included Duck Pond, Ring Toss, Gopher's Revenge, X Tac O, the Colors Game, Bozo Buckets and Ice Cream Madness.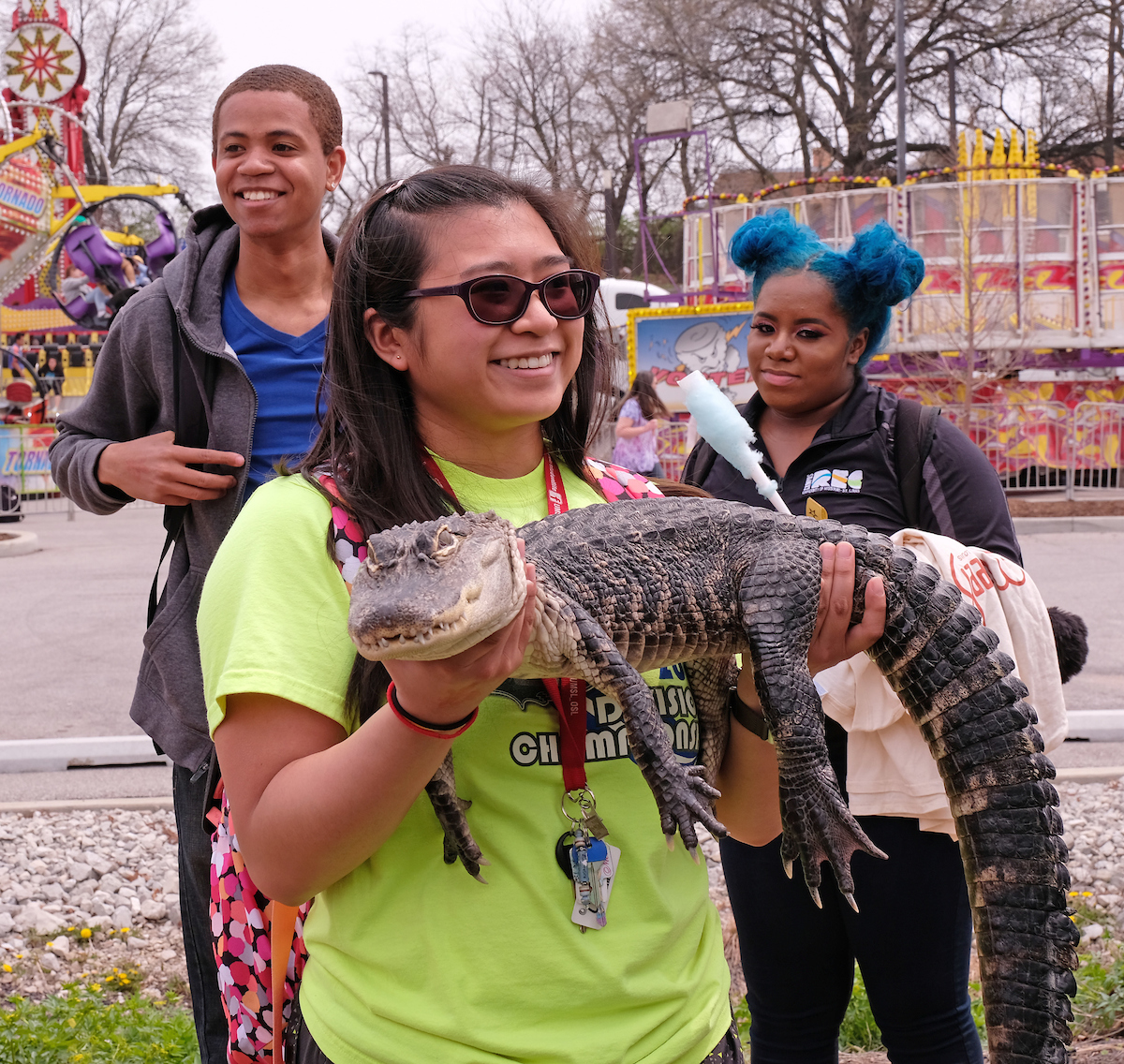 First-year student Jhoerrence Inaclang holds the extremely chill alligator of Reptile Steve. The docile creature had a surprisingly soft underbelly.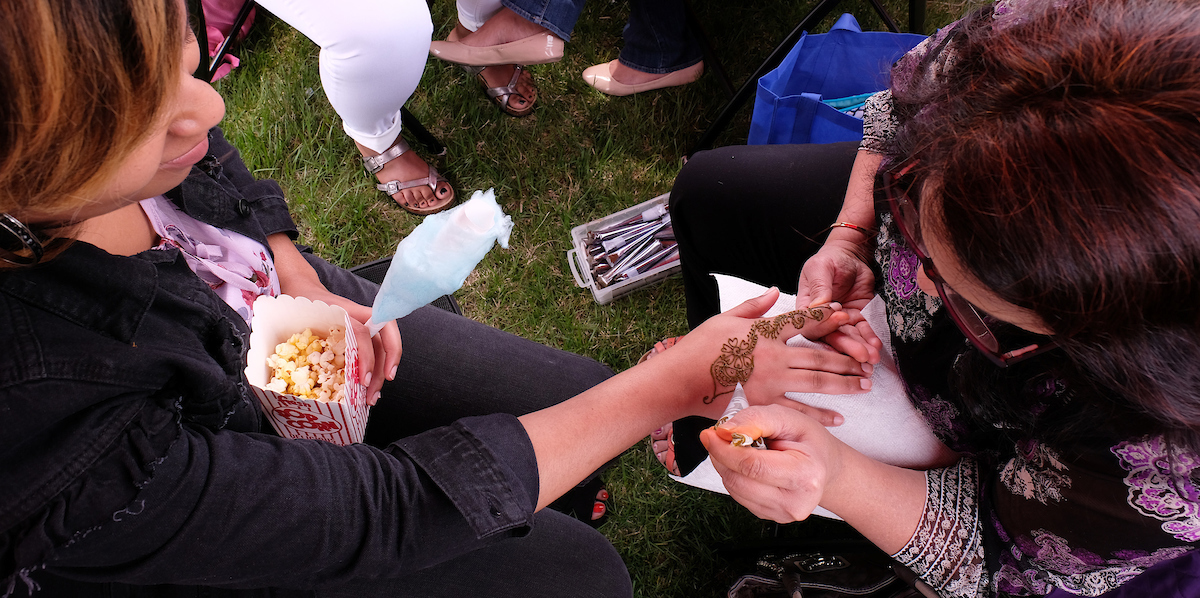 A student seeking a more relaxing activity sacrificed her popcorn-eating hand to have some Henna body art done.

Short URL: https://blogs.umsl.edu/news/?p=73626