Eye on UMSL: Building good chemistry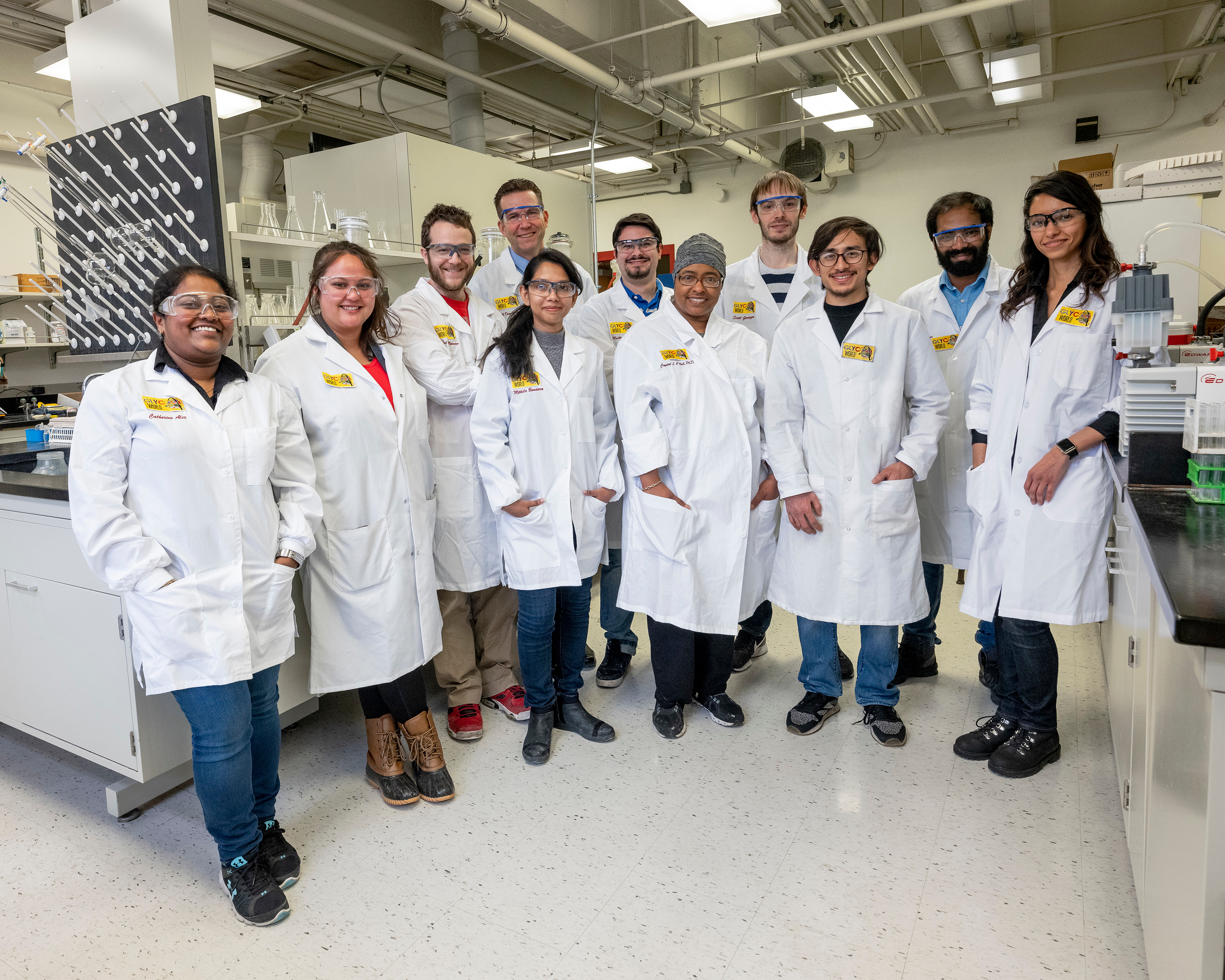 Researchers (from left) Catherine Alex, Melanie Shadrick, Michael Mannino, Alexei Demchenko, Mithila Bandara, Matteo Panza, Crystal O'Neil, Scott Geringer, Ganesh Shrestha, Yashapal Singh and Samira Escopy took a break from their work in "Glycoworld," the lab of Demchenko, Curators' Professor of Chemistry and Biochemistry at the University of Missouri–St. Louis.
This photograph was taken by UMSL photographer August Jennewein and is the latest to be featured in Eye on UMSL.

Short URL: https://blogs.umsl.edu/news/?p=79186