Students show off their spirit during socially distanced homecoming
Homecoming at the University of Missouri–St. Louis looked different this year due to the COVID-19 pandemic. But the Triton FAN-demic, as it was dubbed, still offered students a chance to get involved and show off their spirit during a week of virtual and socially distanced events.
The Office of Student Involvement shared some photos of the festivities with UMSL Daily.
Homecoming Service Drive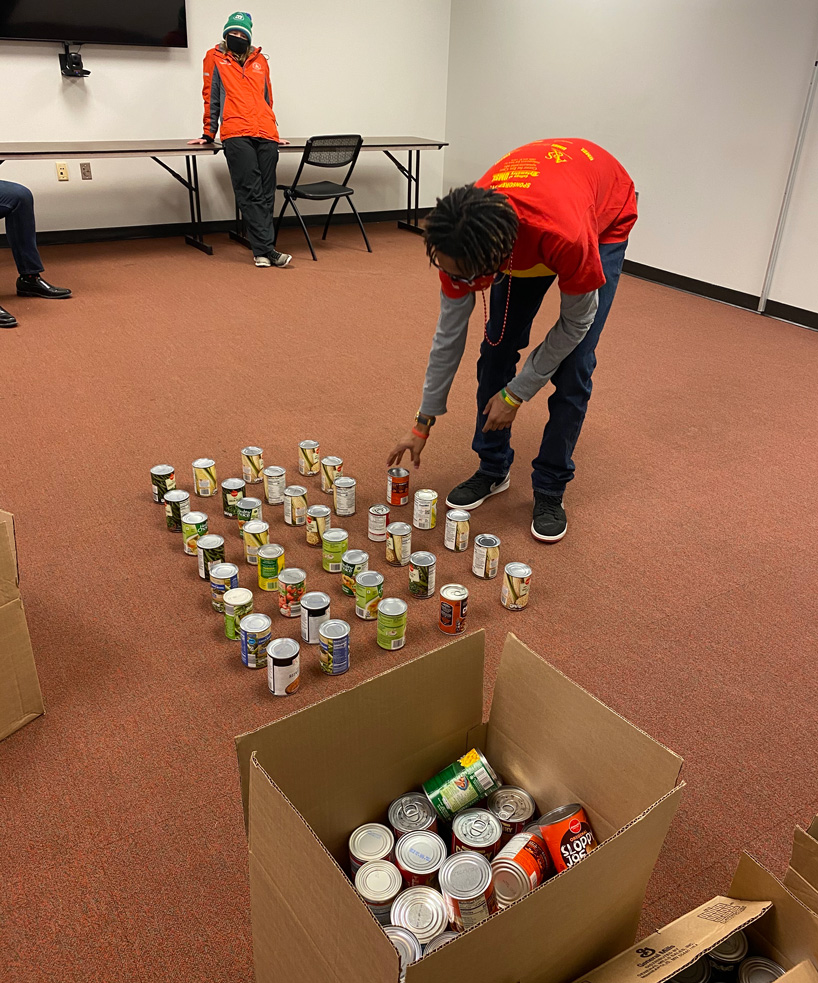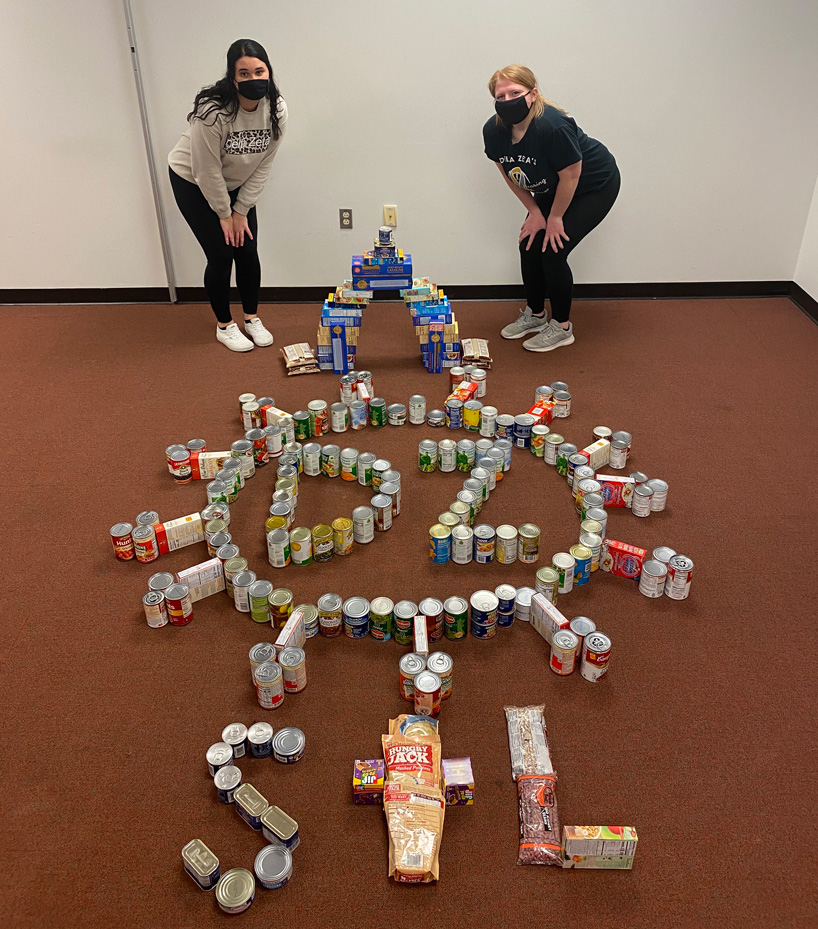 Homecoming royalty candidates such as Tyler Haynes (top image, foreground) and Sayde Hindelang (bottom image, at right) helped collect canned food donations, masks and hand sanitizer to our service drive for the Homecoming Service Drive throughout the week and, in some cases, arranged them in patterns to celebrate their student organizations. All proceeds from the service drive were to be donated to the Triton Pantry and Pagedale Family Support Center.
Triton Scavenger Hunt
Freshman computer science major Paul Williams found Louie on the Millennium Student Center Bridge during the Triton Scavenger Hunt.
Paint Night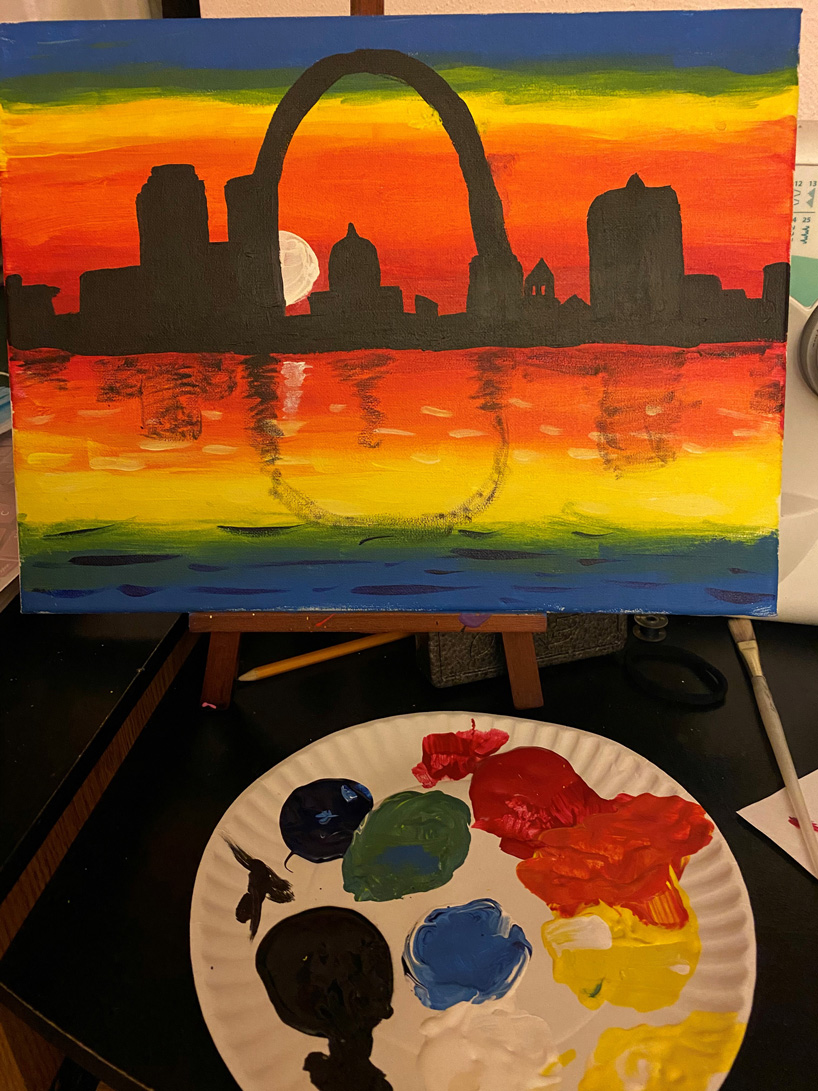 Senior elementary education major Arnez Butler took part in Tuesday's virtual paint night, producing a colorful silhouette of the St. Louis skyline with the sun setting under the Gateway Arch.
Chili Feed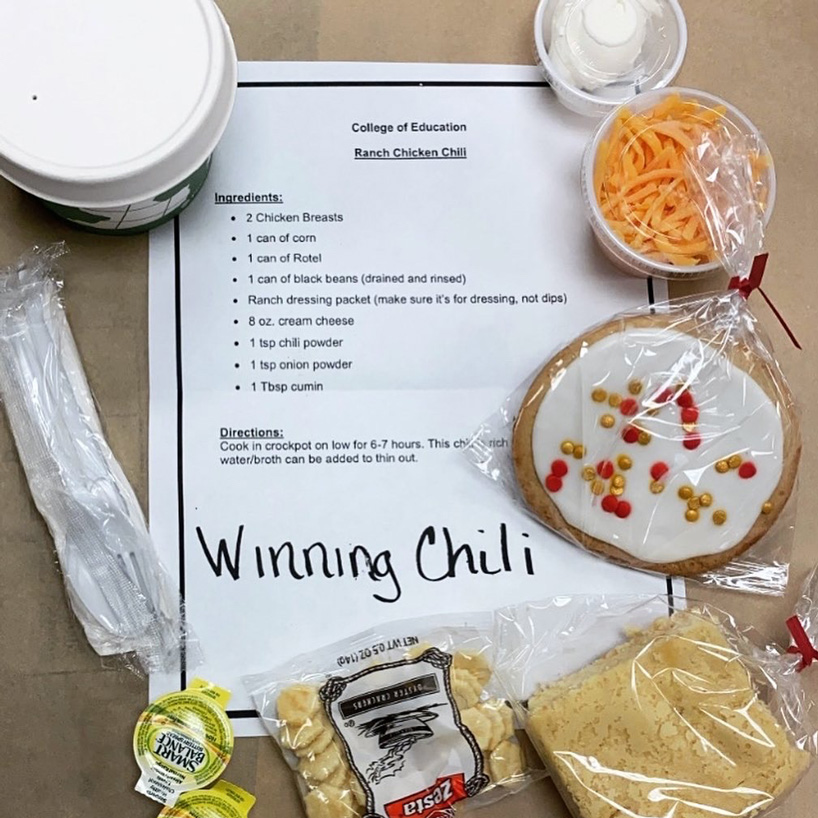 Rather than bringing an audience to the MSC Century Rooms, this year's Chili Feed was a do-it-yourself event. The College of Education provided the winning recipe  – "Ranch Chicken Chili."
Most spirited pets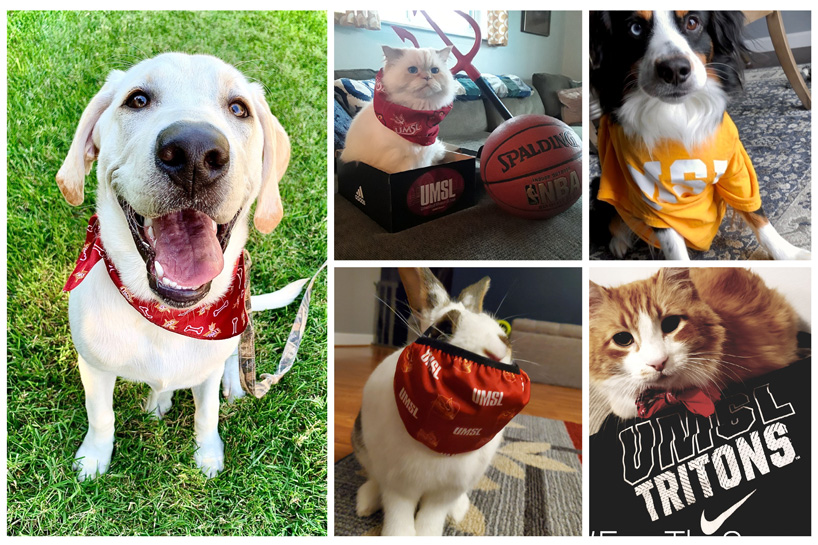 Before homecoming officially kicked off on Feb. 8, members of the campus community were encouraged to dress up their pets in their favorite UMSL gear or school colors and share photos with the homecoming committee. Above are a sampling of the submissions.
Tritons beat Missouri S&T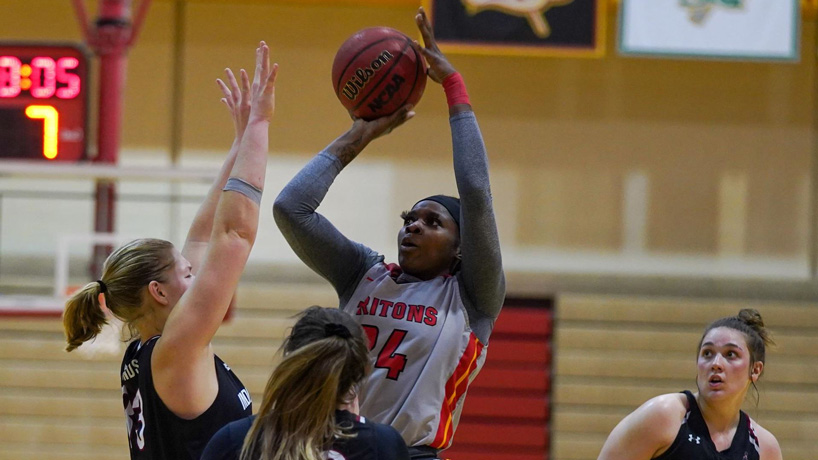 Fans had to cheer on the UMSL women's basketball team (10-7) via livestream against rival Missouri S&T. Those that tuned in Thursday evening watched Junior center Kiara Stewart (center) score 15 points and pull down a career-high 17 rebounds in the 77-54 victory. Senior forward Alex LaPorta scored a game-high 29 points and had 10 rebounds in the victory, helping her garner Great Lakes Valley Conference Player of the Week honors.
Homecoming royalty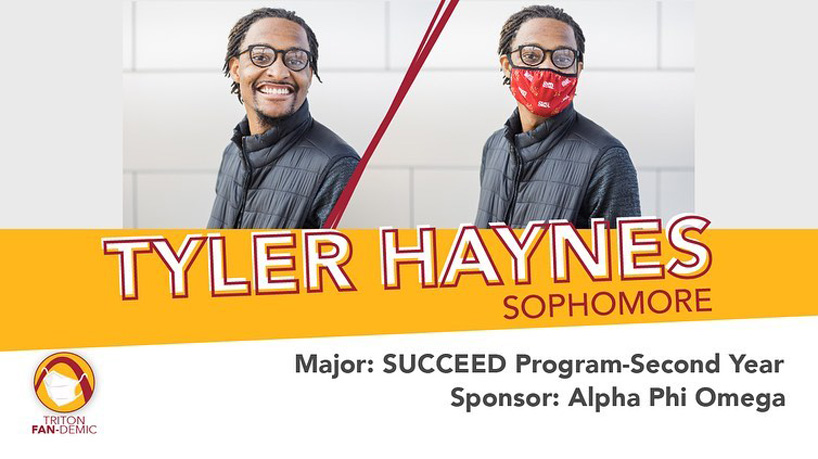 Homecoming organizers took to social media Saturday afternoon to announce this year's homecoming royalty winners: senior psychology major Madison Bruns and sophomore Succeed student Tyler Haynes.

Short URL: https://blogs.umsl.edu/news/?p=88113