UMSL kittens: Construction workers find fuzzy trio in Seton Hall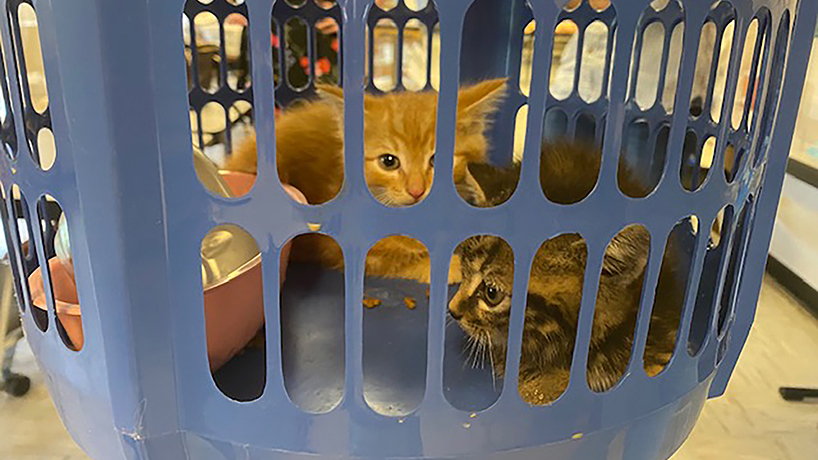 Last week, construction workers in Seton Hall on South Campus at the University of Missouri–St. Louis discovered a kitten, approximately 6-weeks old, while working on the renovation and expansion of the Nursing Learning Resource and Simulation Center. The next day, they found one more – and then a third.
The College of Nursing's Simulation and Technology Manager Prithvi Bellamkonda, Director of Clinical Operations Shawne Manies, Executive Director for Undergraduate Programs Amanda Finley, PhD student Ann Thaiudom, BSN student Michael Nash and others sprang into action to care for the little family, who are now happily settled in with a friend of Thaidom.
Photos are courtesy of Manies, Finley and Thaiudom.

Short URL: https://blogs.umsl.edu/news/?p=89492