Eye on UMSL: Let us show you around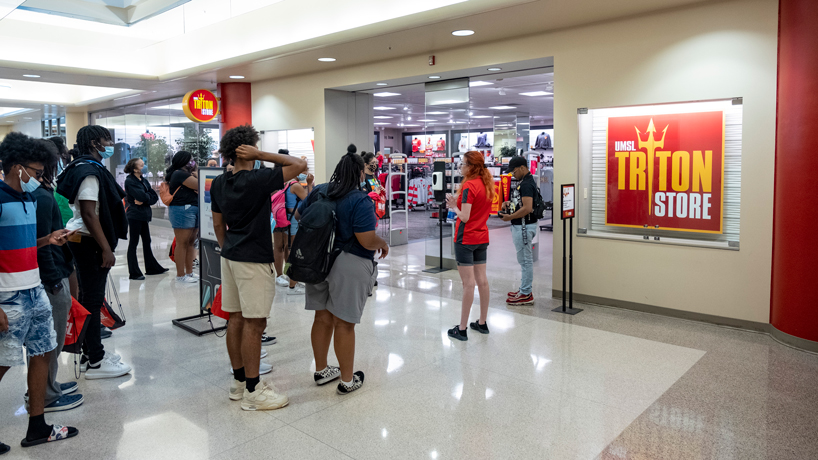 Senior social work major Brittney Parker (red shirt) led a group of prospective students from Triton College in River Grove, Illinois, on a tour on July 14, pausing in front of the UMSL Triton Store on the second floor of the Millennium Student Center. Admissions team members in the Welcome Center have been conducting in-person tours throughout the summer.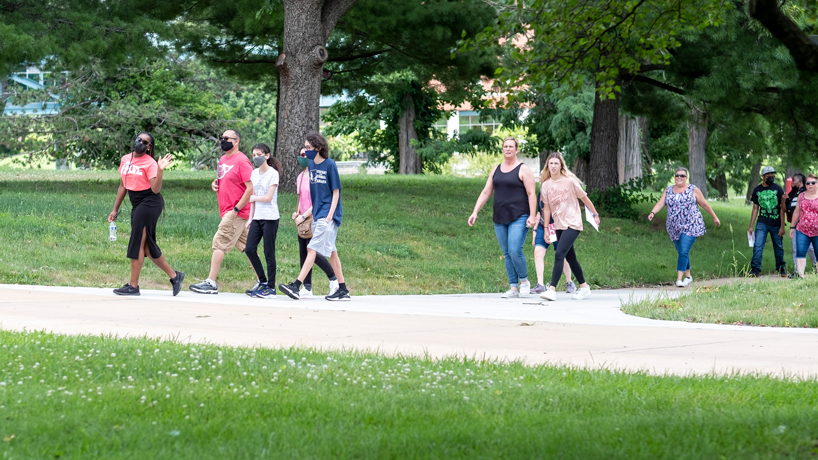 Senior nursing student Esther Nwokoji (at left) waved as she led a tour group up the hill from the Millennium Student Center ponds toward University Libraries and the Quad on July 12.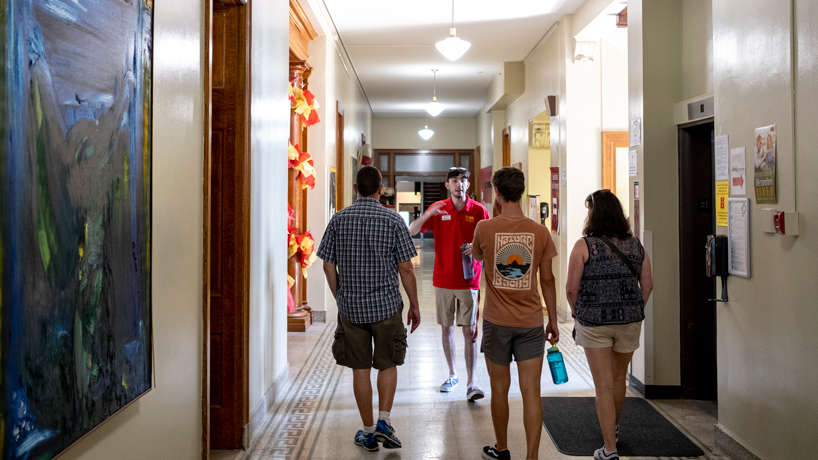 Junior business major Jackson Zamora led a prospective student and his parents through the Provincial House, home of the Pierre Laclede Honors College on July 8.
These photographs were taken by UMSL photographer August Jennewein and are the latest to be featured in Eye on UMSL.

Short URL: https://blogs.umsl.edu/news/?p=90085