St. Louis Public Radio marks golden anniversary
The public radio station KWMU began broadcasting over the frequency 90.7 FM from the campus of the University of Missouri–St. Louis on June 2, 1972.
So much about the station – including its preferred name, now St. Louis Public Radio – has changed over the past 50 years. It has switched formats from a predominantly classical music station with news breaks, adding NPR programs Morning Edition and All Things Considered in the 1980s and switching to news-talk format with expanded local coverage in the 1990s. The station merged with the St. Louis Beacon nine years ago and today counts a professional staff of more than 70 employees. It left behind its basement studio in Lucas Hall and is now housed at UMSL at Grand Center, though its reach has grown to Quincy, Illinois, and Rolla, Missouri.
STLPR, which was featured in a cover story in the spring issue of UMSL Magazine, recently launched a new website to commemorate its rich history.
The station got an early start celebrating its golden anniversary when it hosted 337 guests for its annual gala on May 20 at the Four Seasons Hotel in downtown St. Louis. Here are some photos from the celebration (All photos by Curt Dennison):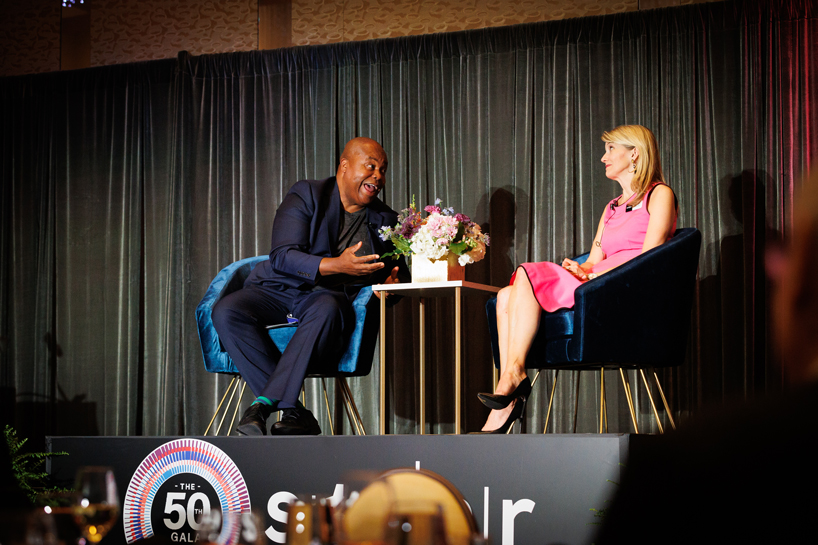 Special guest Glynn Washington, host of "Snap Judgment," speaks to "St. Louis on the Air" host Sarah Fenske on stage during the St. Louis Public Radio Gala.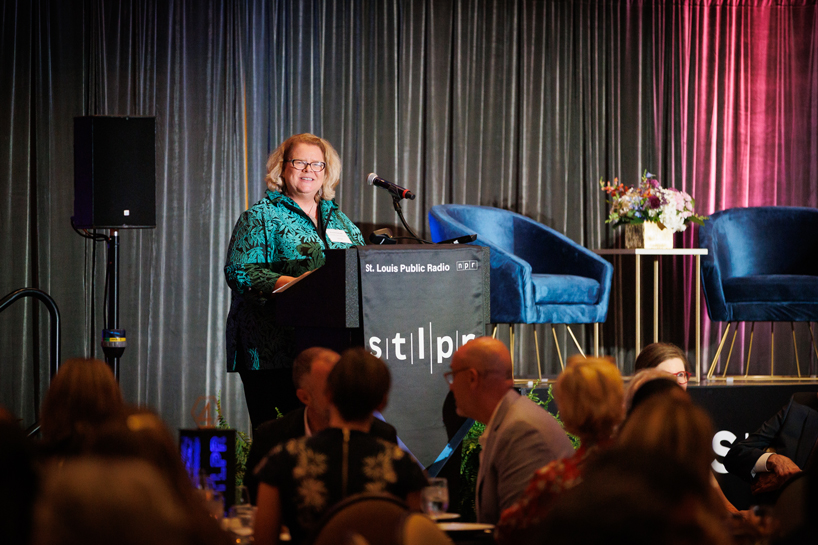 UMSL Chancellor Kristin Sobolik addresses the audience in the banquet room at the Four Seasons Hotel.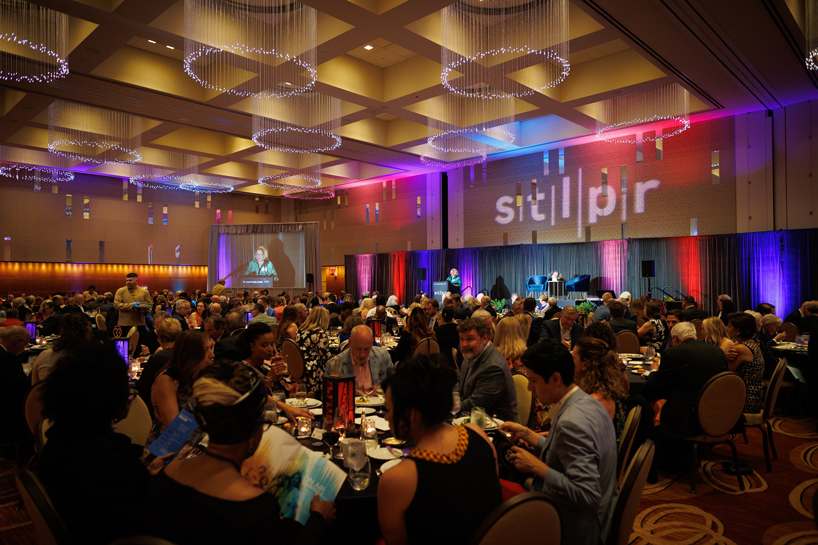 St. Louis Public Radio raised more than $200,000 from the event, which included dinner and cocktails and featured a live auction.
St. Louis Public Radio CEO Tina Pamintuan speaks during the gala.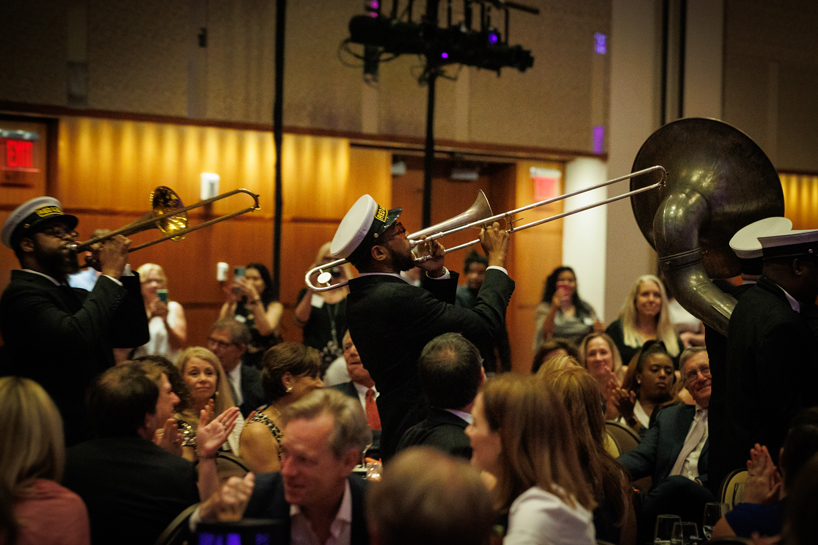 The Red & Black Brass Band marches through the crowd as it performs during the St. Louis Public Radio Gala.

Short URL: https://blogs.umsl.edu/news/?p=93971