Eye on UMSL: An inspirational message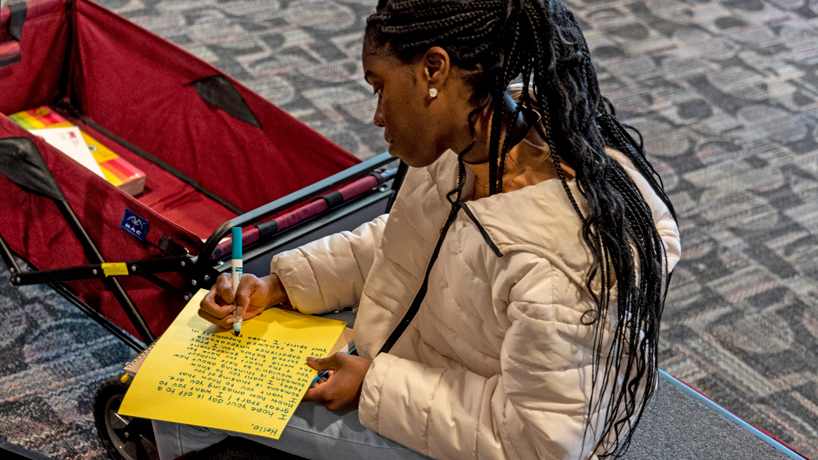 Jayla McDonald, a senior majoring in English and psychology, pens a thoughtful letter to a senior citizen last Wednesday during a Martin Luther King Jr. Day of Service activity organized by the Office of Student Involvement in The Nosh at the University of Missouri–St. Louis. McDonald was one of many students who took part in the activity, writing messages to send to residents of St. Johns Place, a skilled nursing facility in Saint John, Missouri.
"When I wrote to the seniors, I thought about my grandparents and what I would say to them," she said. "I wanted the seniors that received my letter to read that their building blocks paved a future for me to obtain many of the opportunities I have today. I wanted them to know our generation is an answered prayer, and as a result, their latter days will be greater than their former days."
This photograph was taken by UMSL photographer August Jennewein and is the latest to be featured in Eye on UMSL.

Short URL: https://blogs.umsl.edu/news/?p=96598