Eye on UMSL: Planning session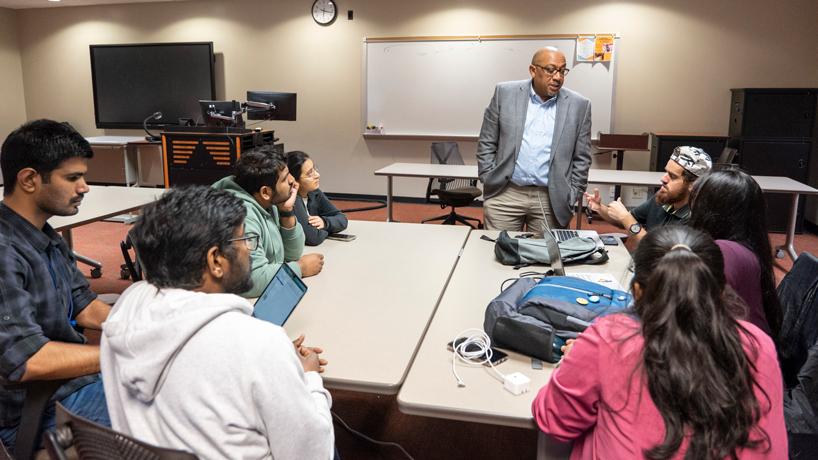 Assistant Teaching Professor Damon Walker consults with students in his IT Project Management course as they work through plans for next month's Women's Hackathon event at the University of Missouri–St. Louis. Walker, who holds a bachelor's degree in information systems and technology and an MBA from the College of Business Administration and is a PhD candidate in the College of Education at UMSL, is in his first year as a full-time faculty member in the Department of Information Systems and Technology. His goal for his students this semester is for them to plan and executive the Women's Hackathon, which will be held from 8 a.m. to 7 p.m. on April 15 in the UMSL Accelerate building. Walker's students have been split up into four project teams with responsibilities for logistics, including location, food and budgeting; sponsorship, including identifying recruiters, mentors and funding; marketing, including advertising, registration and activities; and rules and regulations, including developing them for the hackathon, a problem statement and rules for judging.
This photograph was taken by UMSL photographer August Jennewein and is the latest to be featured in Eye on UMSL.

Short URL: https://blogs.umsl.edu/news/?p=97483