Eye on UMSL: New beds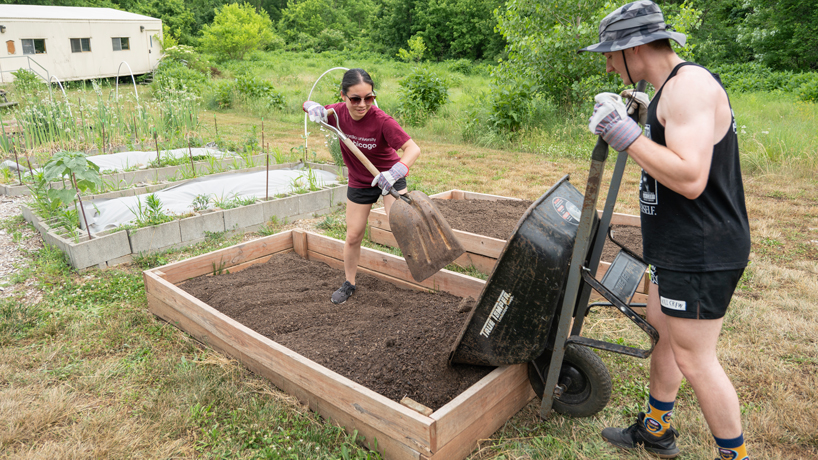 University of Missouri–St. Louis biology majors Nora Stith and Jesse Laseter add soil to one of the seven new garden beds at the UMSL Community Garden. The new beds were repurposed from another location on campus.
The community garden, located by the parking garage on south campus, needs volunteers for watering, planting, and weeding. Volunteer hours are currently Monday and Sunday from 3 p.m. to 5 p.m. Check out the UMSL campus calendar "Gardening Workdays" or contact UMSL Sustainability for more information.
This photograph was taken by UMSL photographer Derik Holtmann and is the latest to be featured in Eye on UMSL. View more UMSL photos by visiting the UMSL Flickr and Instagram accounts.

Short URL: https://blogs.umsl.edu/news/?p=98658