Eye on UMSL: Making their voices heard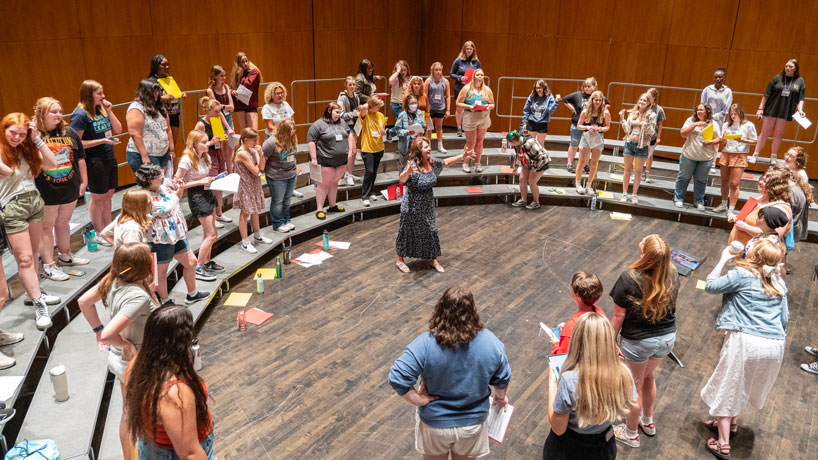 Debbie Cleveland directs students participating in "Acappellooza Summer," an a cappella music summer camp held at the University of Missouri–St. Louis. Earlier this summer, the overnight music camp brought 97 students in grades 9 through 12 from seven states to campus for an immersive four days of singing led by some of the world's most prominent names in a cappella music. The event, held in the Blanche M. Touhill Performing Arts Center, concluded with an a cappella concert featuring all the "Acappellooza Summer" participants comprising a men's chorus, a women's chorus and a combined chorus. They also shared the stage with Evening Glow, Newfangled Four (2019 BHS International Finalists), as well as other groups.
This photograph was taken by UMSL photographer Derik Holtmann and is the latest to be featured in Eye on UMSL. View more UMSL photos by visiting the UMSL Flickr and Instagram accounts.

Short URL: https://blogs.umsl.edu/news/?p=99009