Eye on UMSL: Make room for the future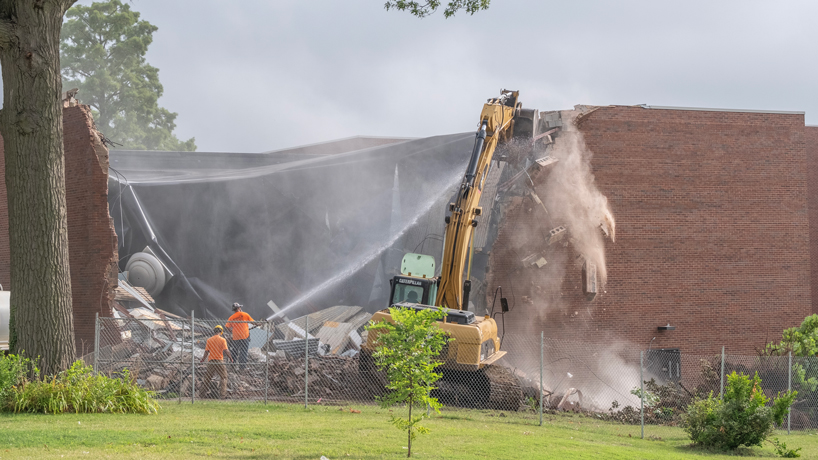 A crew from Hillsdale Demolition Contracting works to tear down the J.C. Penney Auditorium last week at the University of Missouri–St. Louis. The cleared land will make room for construction of the new Richter Family Welcome and Alumni Center, which will serve as the new front door to the university as it engages with prospective students and welcomes back its more than 112,000 alumni.
The center is one piece of the Transform UMSL initiative, a $100 million investment that will centralize the university's academic core on North Campus and create space for the development of the North St. Louis County Business and Workforce District south of Natural Bridge Road with support from public funding and private donations. The state of Missouri has directed a total of $60 million in funding to UMSL through the American Rescue Plan Act to support the ongoing projects, and the university is continuing to fundraise for additional support.
This photograph was taken by UMSL photographer Derik Holtmann and is the latest to be featured in Eye on UMSL. View more UMSL photos by visiting the UMSL Flickr and Instagram accounts.

Short URL: https://blogs.umsl.edu/news/?p=99078