Eye on UMSL: Getting acclimated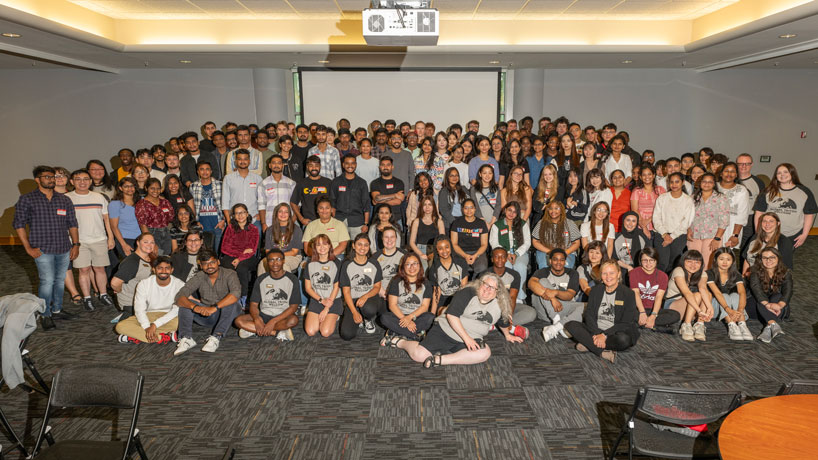 Members of UMSL Global pose for a photo with a group of international students who will be starting classes at the University of Missouri–St. Louis next week. During the weeklong Global Triton Welcome, which kicked off Monday, UMSL Global is partnering with New Student Programs to help 130 new international students adjust both to studying at UMSL and to living in the United States. The majority of international students starting this semester are from India, with many students coming in from The Bahamas, Thailand and Nigeria. The students represent around 35 countries, and about 50 of them will be living on-campus in Oak Hall and University Meadows Student Village – more than any prior year.
Throughout the week, students will attend sessions on living in the U.S. and adjusting to American culture, as well as important immigration information such as maintaining visa status, filing taxes and working legally. They'll also have the chance to tour UMSL's campus, take a shopping shuttle to pick up groceries and other necessities, and visit popular attractions around St. Louis.
This photograph was taken by UMSL photographer Derik Holtmann and is the latest to be featured in Eye on UMSL. View more UMSL photos by visiting the UMSL Flickr and Instagram accounts.

Short URL: https://blogs.umsl.edu/news/?p=99312