Eye on UMSL: The right stuff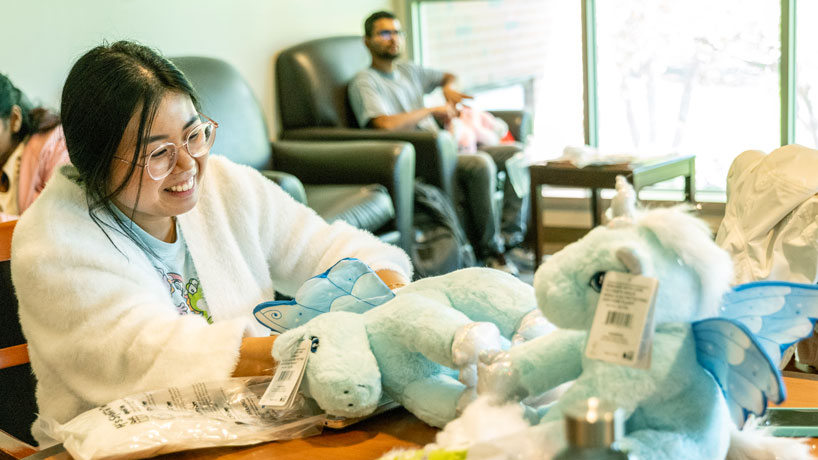 Linda Lam, an accounting major at the University of Missouri–St. Louis, participates in the Stuff With Pride event hosted by the University Program Board in the Fireside Lounge at the Millennium Student Center earlier this month. The event, which is part of UMSL's observance of LGBTQ+ History Month, gave students the opportunity to stuff a pillow. LGBTQ+ History Month wraps up this week with several events, including Glam Night and UMSL Drag Show.
This photograph was taken by UMSL photographer Derik Holtmann and is the latest to be featured in Eye on UMSL. View more UMSL photos by visiting the UMSL Flickr and Instagram accounts.

Short URL: https://blogs.umsl.edu/news/?p=100281