Scholar's talk to focus on image-based face recognition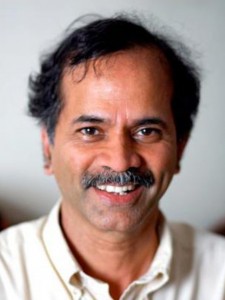 Ramalingam Chellappa (pictured), Minta Martin Professor of Engineering and director of the Center for Automation Research at the University of Maryland, College Park, will discuss "Recent Advances in Face Recognition" at 7:30 p.m. May 3 in 118 Social Sciences & Business Building at the University of Missouri–St. Louis. The lecture is free and open to the public.
Chellappa has written and edited six books on neural networks, Markov random fields, face/gait-based human identification and activity modeling. His current research focuses on 3D modeling from video, surveillance and monitoring, hyper spectral processing and computer vision technologies for the visually impaired. He has received numerous awards from the Institute of Electrical and Electronics Engineers for his work.
Chellappa's lecture will cover the progress made in still image-based face recognition, as well as the problems still facing the technology such as photo illumination and subject aging. He'll also touch the challenges with video-based face recognition.
The talk will be the 13th annual Spencer & Spencer Systems Math and Computer Science Lecture. UMSL alumnus Robert Spencer funds the lecture, which is co-sponsored by the Department of Mathematics and Computer Science at UMSL.
The Social Sciences & Business Building is on UMSL's North Campus, One University Blvd. in St. Louis County, Mo. 63121. Call 314-516-5741 for more information.
More information:
http://www.cs.umsl.edu/

Short URL: https://blogs.umsl.edu/news/?p=2010