Book on autism wins design award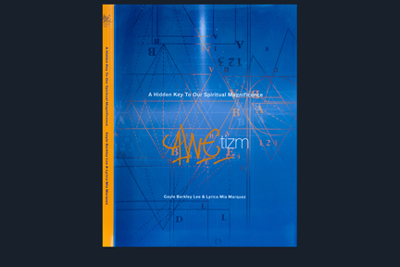 A book about autism that was designed by University Marketing and Communications at the University of Missouri–St. Louis has been recognized for its cover and interior designs.
"AWEtizm: A Hidden Key to our Spiritual Magnificence" won the category "Book Interior Design Non-Fiction" from the 2011 National Indie Excellence Book Awards and was a finalist in the category "Book Cover Design Non-Fiction."
The book was written by Gayle Barkley Lee and her daughter Lyrica Mia Marquez. Layout, design and production coordination were handled by Sandy Morris, Cindy Bertram and Murry Velasco. Morris and Bertram are graphic designers at UMSL, and Velasco is a graphics supervisor. Lee is the daughter of the late philanthropist and UMSL friend E. Desmond Lee, and Lyrica is his granddaughter.
Lee said she didn't envision herself as an author, but after her daughter was diagnosed with autism at a young age, she became inspired and enlightened.
"The things Lyrica revealed to me were so startling, so extraordinary, so transformative that through our shared experience, a whole new me was born," she said. "The decision to totally commit our lives to write this book came through during a meditation. It was clear to me that we had a unique gift from spirit and we needed to share it; a gift which would upset the traditional paradigm of autism and spark the honoring of autistic people."
Lee also credits her late father with helping to develop Lyrica's voice. St. Louis philanthropist Des Lee gave his granddaughter her first talking computer, giving her a deeper outlet to express herself. Later, through the Des Lee Collaborative Vision at UMSL, he established the E. Desmond Lee Endowed Professor in Education for Children with Disabilities in connection with Variety, the Children's Charity of Greater St. Louis in honor of Lyrica.
Patricia Kopetz holds that endowed professorship at UMSL and is an expert is autism studies.
"Gayle Barkley Lee's writing is as masterful as it is exhilarating. Her chronicle of experiences, punctuated by contributions from her daughter, Lyrica, gently expresses the deep compassions of families who travel autism's uniquely enigmatic journey," Kopetz said. "Readers will immediately embrace (her) passionate descriptions of her daughter's encounters entering present day culture – a world that remains perplexed and unaware of the greater knowledge these children bring to the lives of those they soulfully touch."
Lee said she hopes that by sharing her journey with Lyrica, she can provide insight to others.
"For families with an autistic individual I hope that they can shift their perception enough to begin to see and experience some of what we share in the book," she said. "In 'AWEtizm,' it is revealed that autistic people are 'wired' at a higher frequency. This is how they experience life, which makes them extremely sensitive to our world and explains much of their commonly perceived odd behavior. When you take this into consideration, it becomes easy to admire them for their courage, love and compassion for us."
"AWEtizm: A Hidden Key to our Spiritual Magnificence" is self-published by Chrysalis Gold LLC. The 220-page hardcover book was released in May and is available for $24.33 on Amazon.com. The first book signing, "Signing, Celebration, and Blessing," will be held from 2 to 4 p.m. June 5 at Green Hills Hampton Inn and Suites, 2324 Crestmoor Road in Nashville, Tenn.
More information:
awetizm.com
indieexcellence.com

Short URL: https://blogs.umsl.edu/news/?p=9083