Enterprise Holdings Foundation gives $1.5 million to UMSL for business scholarships, student mentors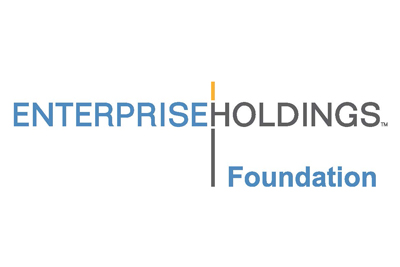 A $1.5 million gift from the Enterprise Holdings Foundation will create scholarships at the University of Missouri–St. Louis that reach beyond the recipients. Key to the Enterprise Opportunity Driver Scholarship program is a stipend for junior and senior level student mentors who will help with academics and additional direction for UMSL's Enterprise scholars. The foundation is the philanthropic arm of the company that, through its regional subsidiaries, operates the Enterprise Rent-A-Car, National Car Rental and Alamo Rent A Car brands.
The scholarship will be awarded to full-time undergraduate students from low-or moderate-income families pursuing degrees in UMSL's College of Business Administration. The scholarship award is for $2,500 per semester or $5,000 per year. Announcement of the gift was made Aug. 15.
"This generous gift from Enterprise Holdings Foundation opens the door to a college education for many students," said UMSL Chancellor Tom George. "And by directing these scholarships to the College of Business Administration, it grows a pool of educated workers in areas critical to St. Louis' future such as international business, logistics and operations management and information systems."
In order to maximize the likelihood that the Enterprise Opportunity Driver Scholarship recipients will complete their degrees, the university and its business college will offer additional advising and faculty mentoring support to the students.
"Our gift to UMSL underscores our commitment to keep our hometown strong by helping to ensure access to higher education for its young people," said Jo Ann Taylor Kindle, president of the Enterprise Holdings Foundation. "In addition, this contribution reflects our commitment to give back to the communities where our customers and employees live and work."
The Enterprise gift puts UMSL's Gateway for Greatness Campaign at $128 million. The campaign, which began in 2005, is expected to reach the $150 million goal by June 2012.
George Paz, CEO of Express Scripts and chair of the Gateway for Greatness Campaign, said, "The Enterprise Holdings Foundation does great work in providing access to higher education around the country. We are most grateful that Enterprise has continued that mission through the excellent public university in its hometown and driven us this much closer to our fundraising goal."
The peer mentor program is designed to provide a supportive network for undergraduate students and provide them with additional direction and enhanced skill sets necessary for navigating the collegiate environment. The scholarship also will include the opportunity for students to compete for an internship at Enterprise Holdings, Inc. or one of its affiliates.
Enterprise Holdings is the most comprehensive service provider and only investment-grade company in the car rental industry, operating Alamo Rent A Car and National Car Rental, as well as its flagship Enterprise Rent-A-Car brand. Through its regional subsidiaries, Enterprise Holdings owns and operates more than 1 million cars and trucks, making it the largest car rental company in the world measured by revenue, employees and fleet.
In addition, the company's annual revenues place it near the top of the travel industry, exceeding many airlines and most cruise lines, hotels, tour operators and online travel agencies.
The University of Missouri–St. Louis is a public metropolitan research university located in Missouri's most populous and economically important region. UMSL provides exceptional learning experiences and leadership opportunities to a diverse student body through the university's outstanding faculty, ranked programs, innovative research and community partnerships.
More information:
umsl.edu/enterprisescholarship

Short URL: https://blogs.umsl.edu/news/?p=10809