RFT names alumni, St. Louis Public Radio 'Best of St. Louis'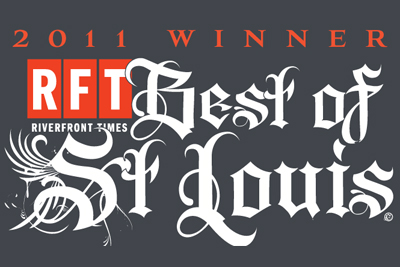 From making tender and flavorful pork ribs to a stint in an indie pop band that is no more, several University of Missouri–St. Louis alumni were named Riverfront Times "Best of St. Louis" winners this week. St. Louis Public Radio | 90.7 FM, a service of UMSL, also cleaned up winning in three "Best of St. Louis" categories including "Best Radio Station."
In the introduction to the alternative weekly newspaper's "Best of St. Louis" issue, RFT Editor Tom Finkel called the awards "a celebration of all that's still marvelous about the town we call home, in the form of nearly 400 blurb-length tributes to everything from 'Best Baby Store' to the 'Best Cemetery.'"
UMSL Daily pored over the special edition of the RFT and found the following winners with connections to the university:
But here's the thing: UMSL's influence is widespread throughout St. Louis. The university has about 2,700 employees and more than 16,000 students. And more than 58,000 UMSL alumni live in St. Louis.
What are we getting at? Well, we probably missed a few "Best of St. Louis" winners with ties to UMSL. If you know of anyone we've overlooked, let us know in the comments section. Or send an e-mail to heinzry@umsl.edu.
Related stories:
blogs.umsl.edu/news/2011/08/16/salume
blogs.umsl.edu/news/2010/05/19/phdrocker
blogs.umsl.edu/news/2011/08/25/masterminds
blogs.umsl.edu/news/2011/06/07/broadcasters

Short URL: https://blogs.umsl.edu/news/?p=13180